For anyone needing food assistance, Great Plains Food Bank will be in Williston today from 4:30 - 6:15 p.m.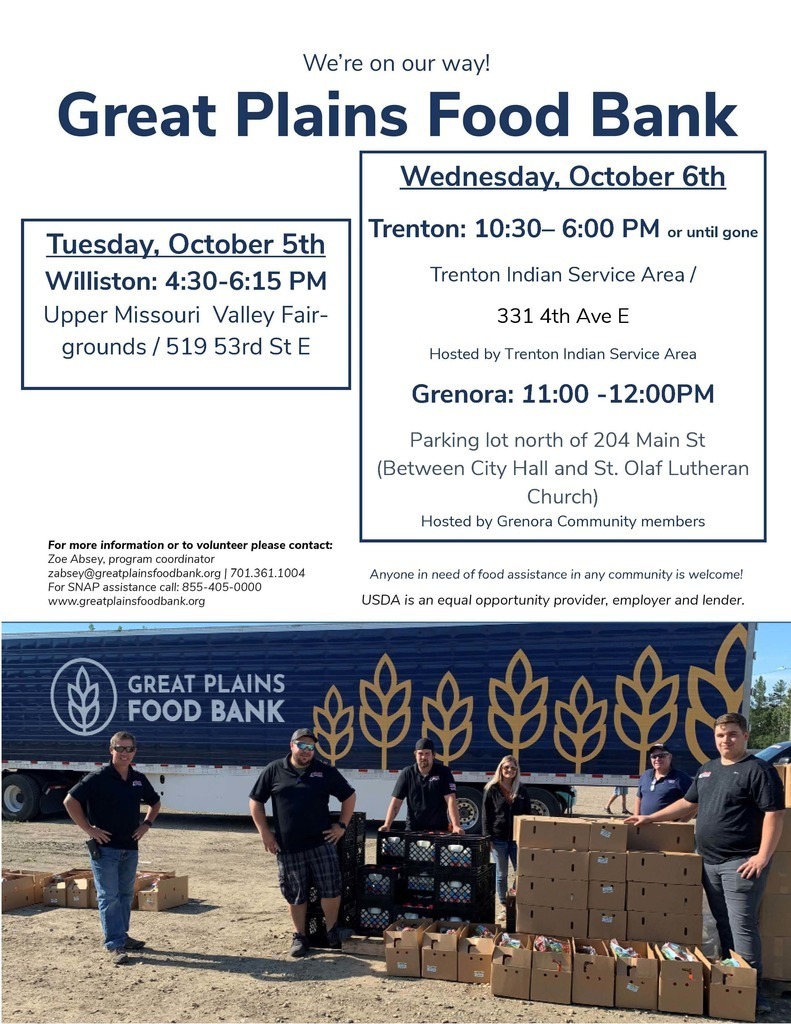 Here's great way to help promote kindness this month! These monthly calendars offer 31 days of easy activities! #BeKind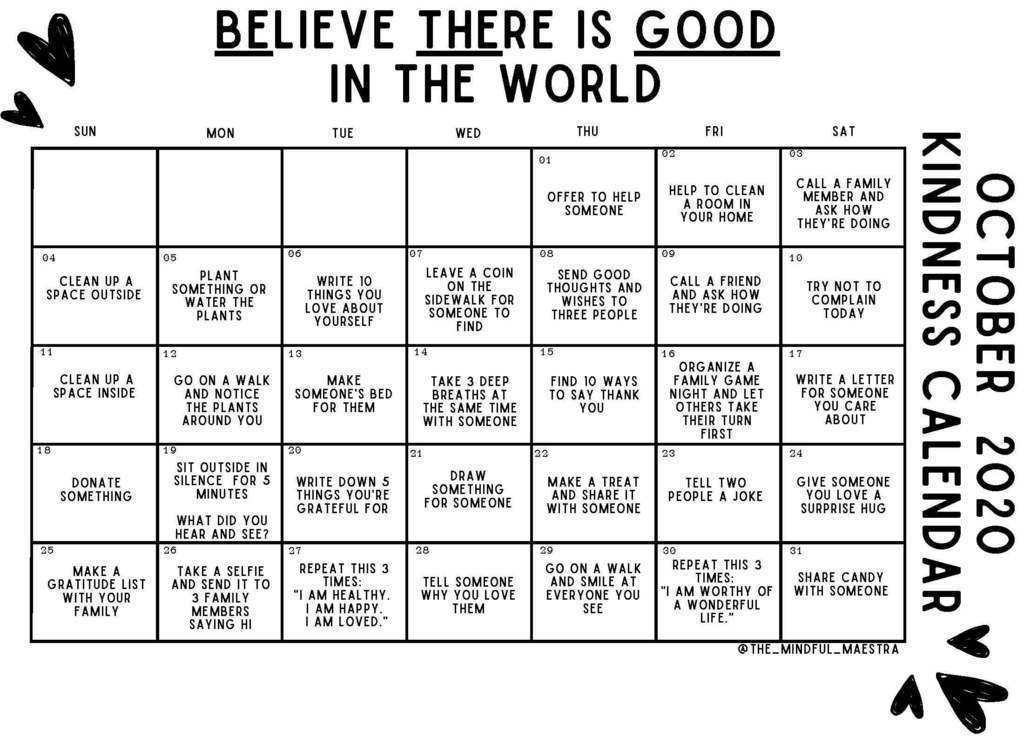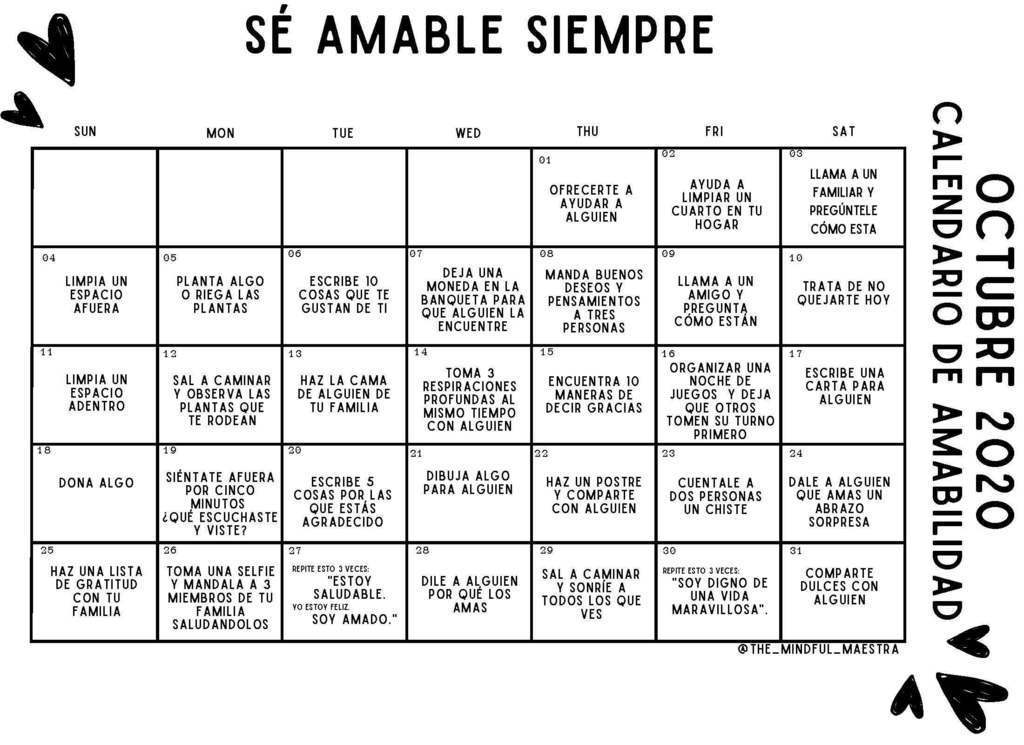 October's SEL Word of the Month: Compassion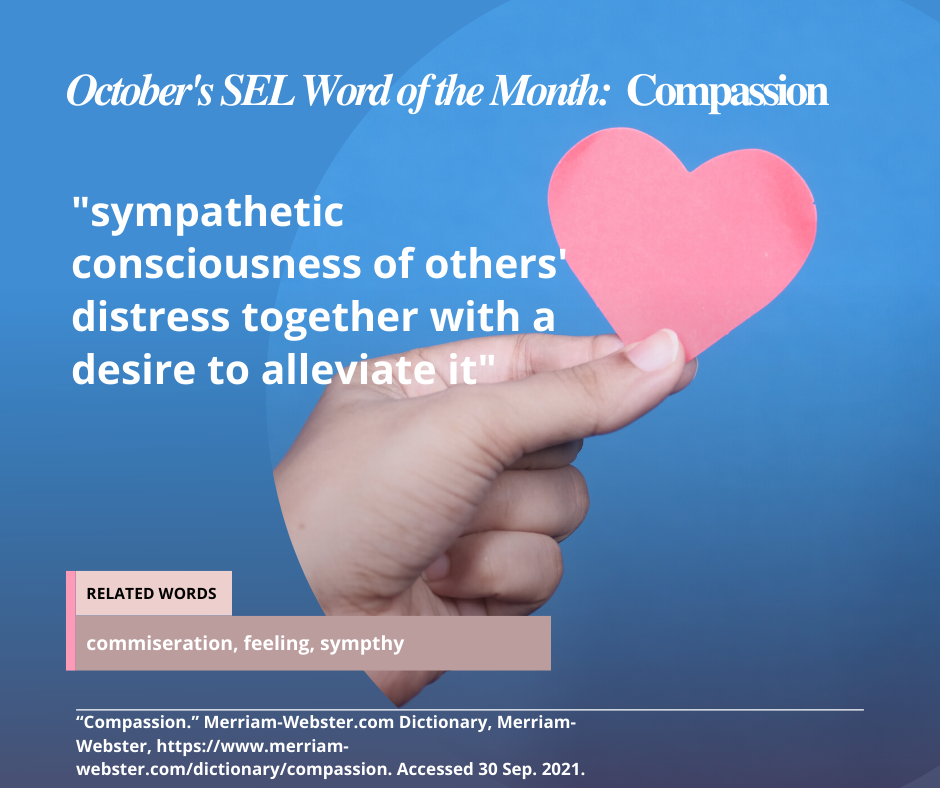 October is World Bullying Prevention Month. To kick it off, we are encouraging all staff, students, parents, and community members to wear BLUE on Monday, October 4, 2021, to show support and make a statement against bullying. This is the first of several anti-bullying activities we have planned in our district. We would love to see our communities' involvement and support. If you would like to share photos of yourselves or your students wearing BLUE on Monday, please email them to
communications.specialist@willistonschools.org
. *By submitting photos, you are giving authorization to WBSD7 to post those photos to their websites and/or social media feeds. For more information about #BLUEUP and Stomp Out Bullying, visit stompoutbullying.org. The SEL Word of the Month is: Compassion

UPDATED Parade Map for Friday! The Homecoming Parade starts at 4:00 pm on Friday, October 1st, starting at the Raymond Family Community Center, and ending at the Upper Missouri District Health Unit.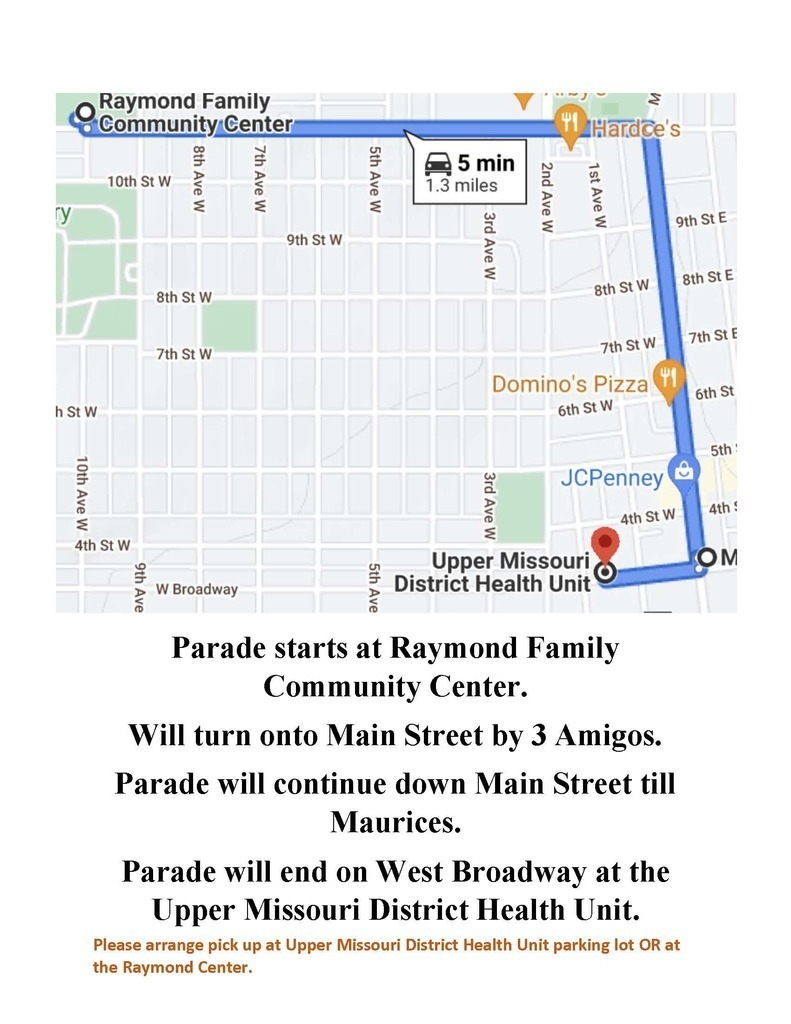 Here are some important upcoming dates for Middle School Athletics!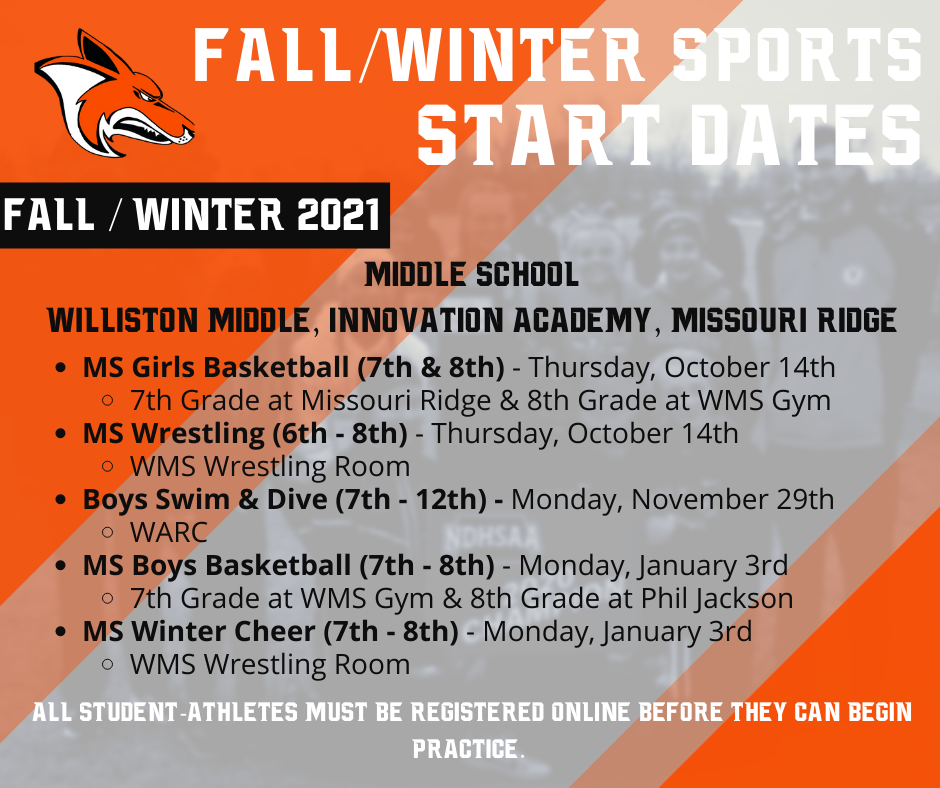 Come join in all the Homecoming fun this Friday, October 1st! GO COYOTES!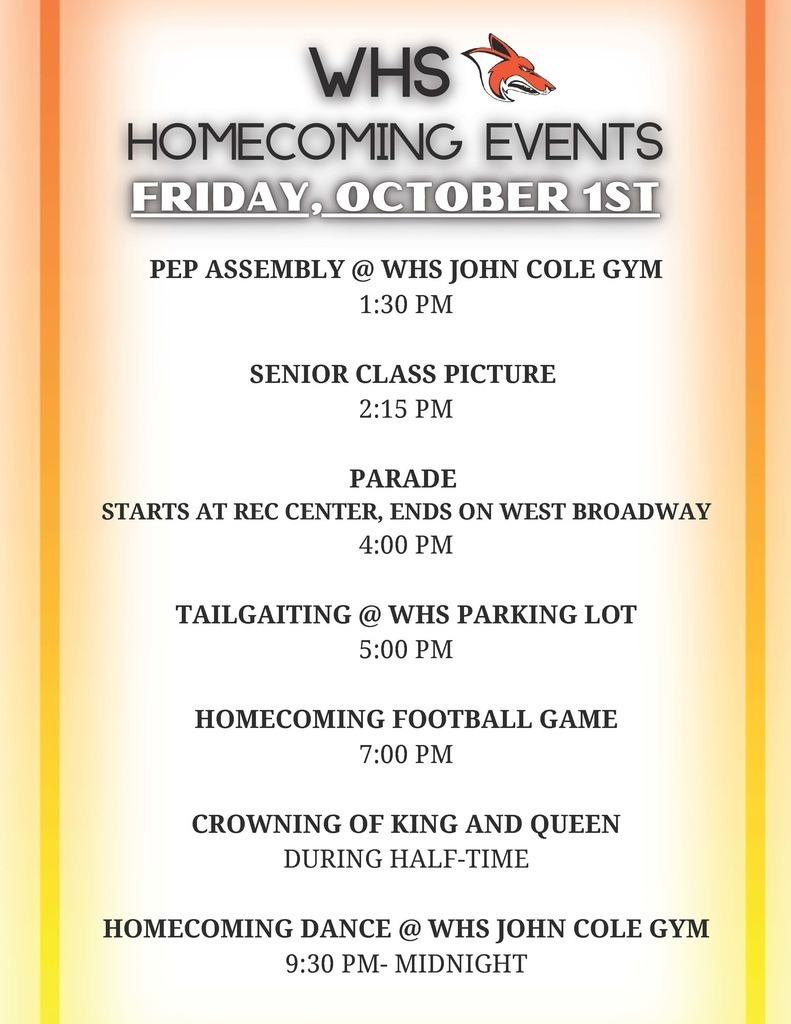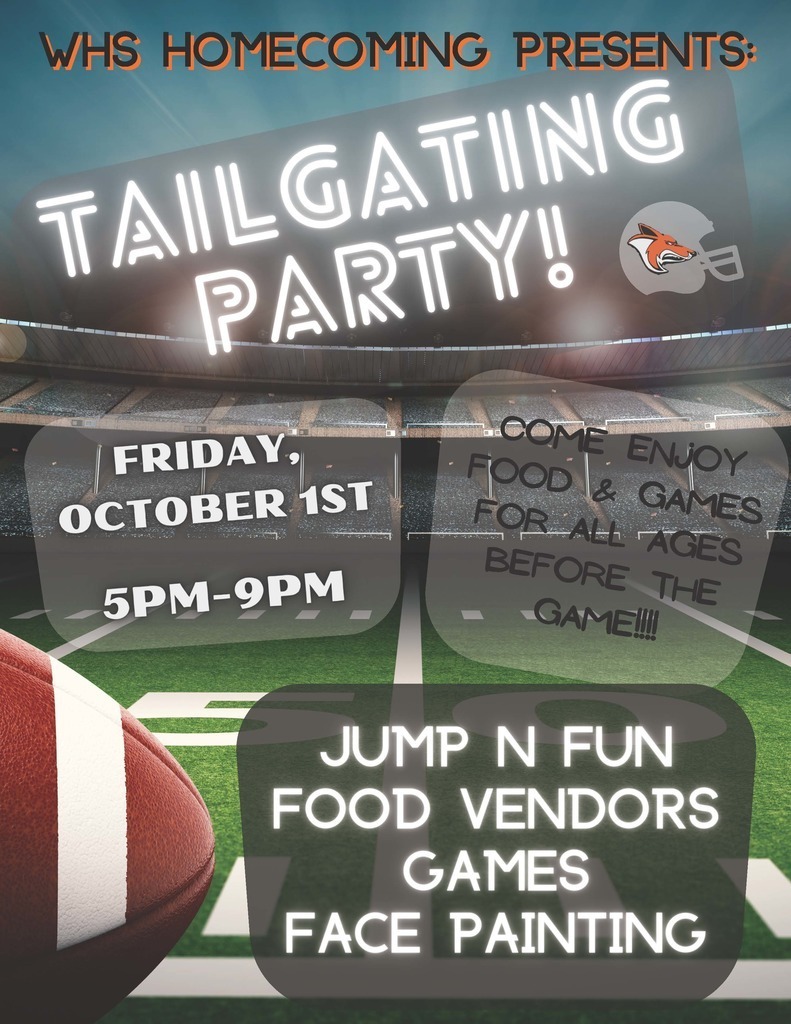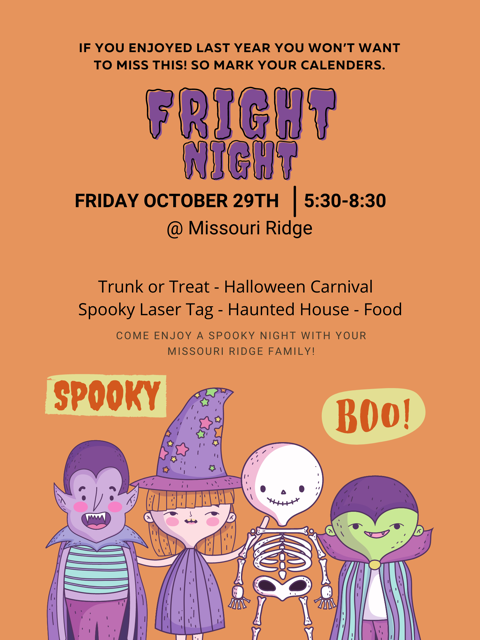 Don't forget to dress up for Spirit Week to help your class win a prize! Monday dress up as your favorite Sci-Fi character. Tuesday wear something from your favorite sports team or player. Wednesday dress as wacky as you can. Thursday is Hawk Pride day. Friday wear orange and black or any Coyotes gear you have.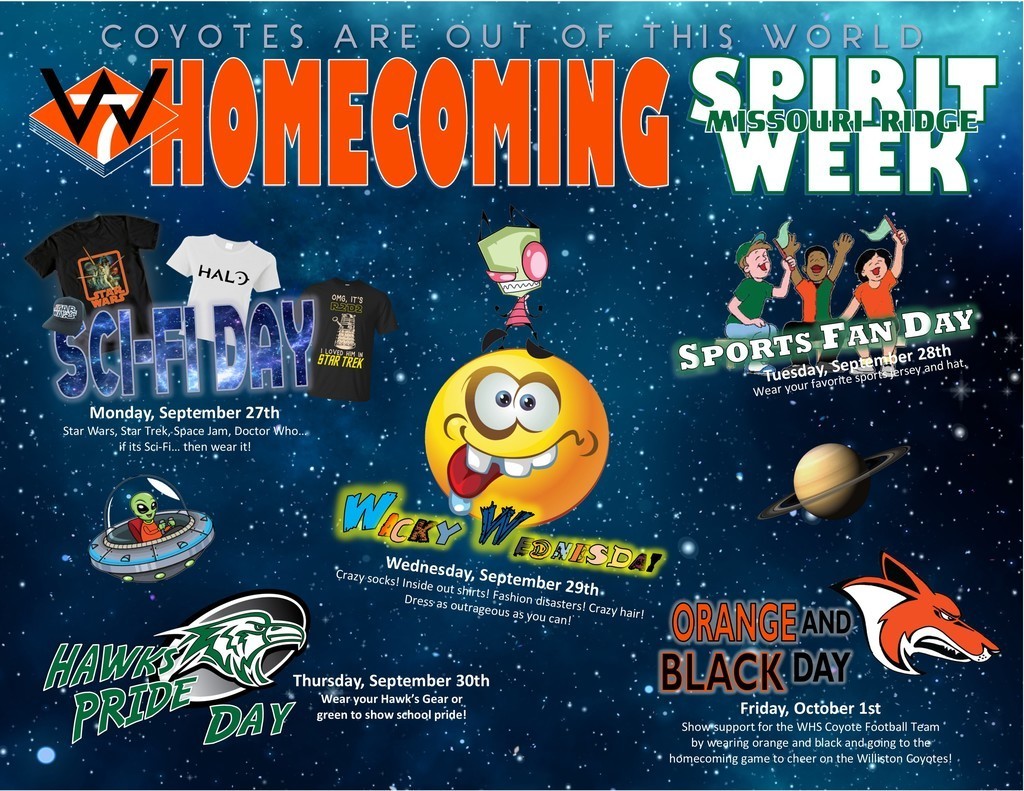 PTO meeting on October 14th at 6:30pm in the Library/Media Center.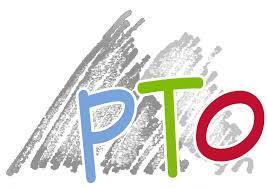 There is a PTO meeting on October 11th at 6:30pm in the Library/Media Center.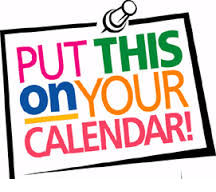 Homecoming Spirit week is coming! Are you ready? Participate and you could help your Homeroom win a big prize at the end of the week!

WBSD7 School Board and Administrators are asking for community input regarding COVID-19. Please take a few minutes to complete this survey:
https://www.surveymonkey.com/r/THP6XTR
The survey closes on 9/29/2021.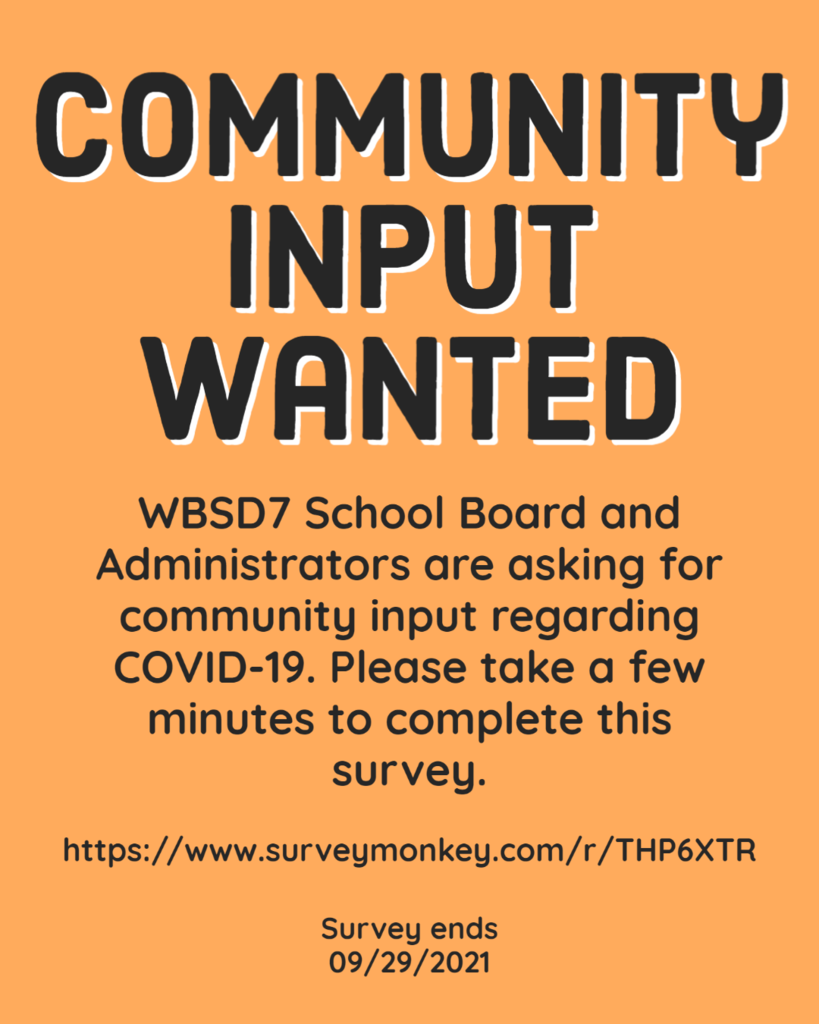 Our students have been working hard and its time to celebrate!

Williston Boys & Girls in grades K-5 are invited to join Cub Scouts! Questions: Contact Audrey LaFave at (906)291-0920 or
audrey.lafave@scouting.org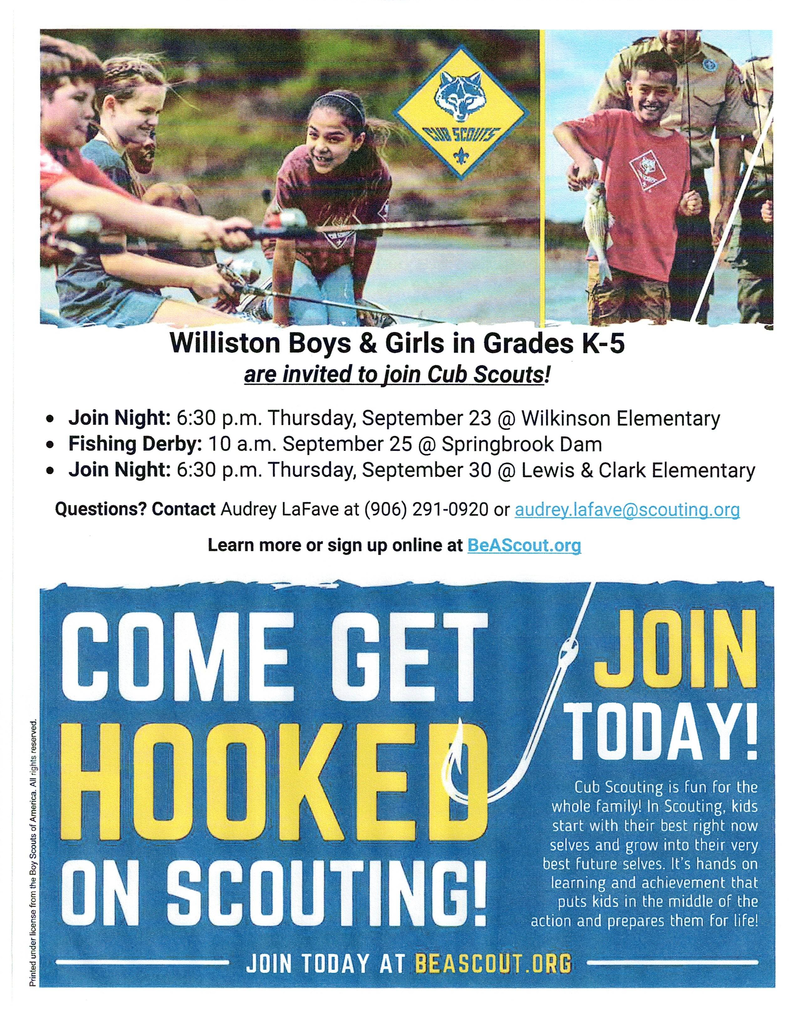 Food Drive! September 20th - October 1st Currently our food pantries are providing for over 55 families in the district. We are in need of more food for these pantries and are having a district-wide food drive! Items needed are: Canned fruit, canned vegetables, macaroni & cheese, Ramen noodles, spaghetti sauce (no glass jars), canned meats (tuna, chicken, Spam, Vienna Sausages, etc.), jelly (no glass jars), cream of mushroom soup, tomato soup, and chicken noodle soup. If you are interested in donating, please take these items to any of our schools.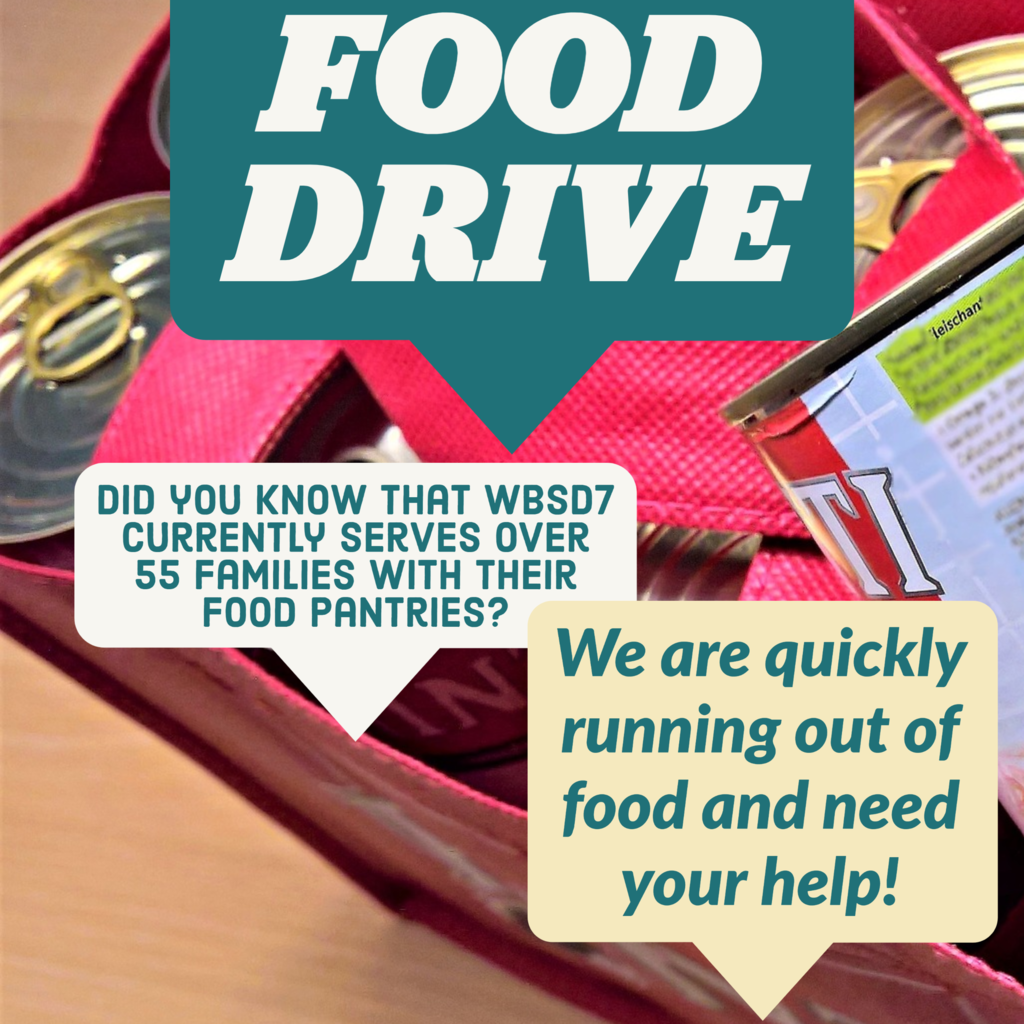 Today, students in grades 5-12 received a powerful message from Nathan Harmon of "Your Life Speaks". Nathan delivers messages on topics such as addiction, bullying, overcoming adversity, and the power of choice to students all over the country. For more information on Nathan Harmon, please visit
https://www.yourlifespeaks.org/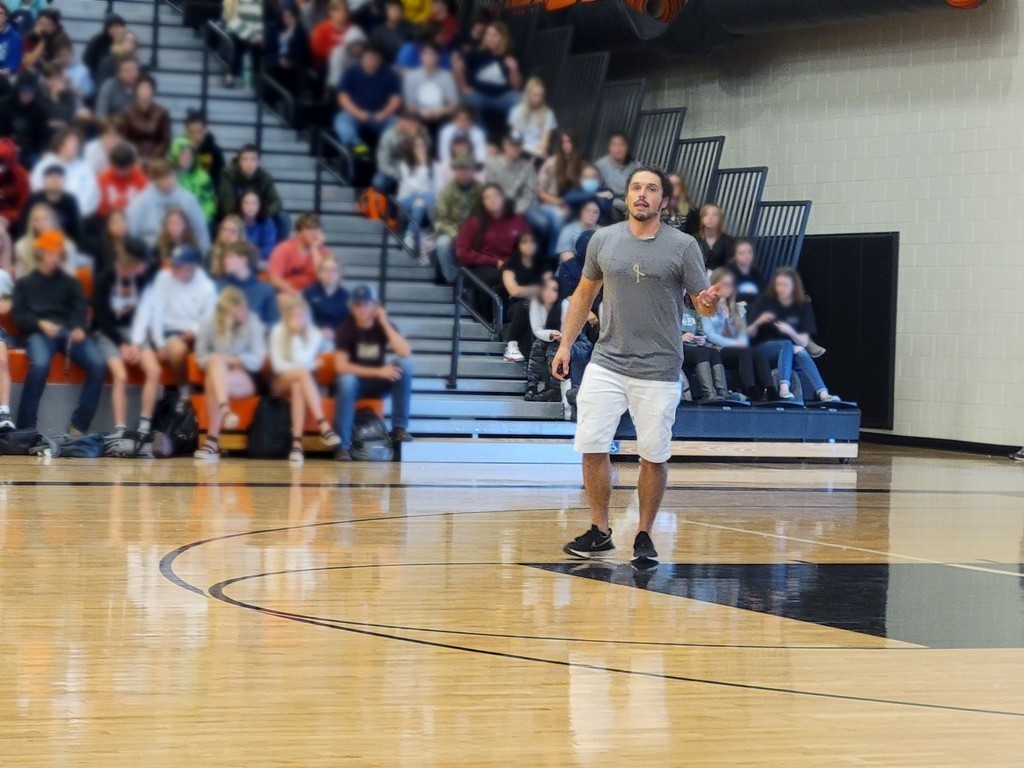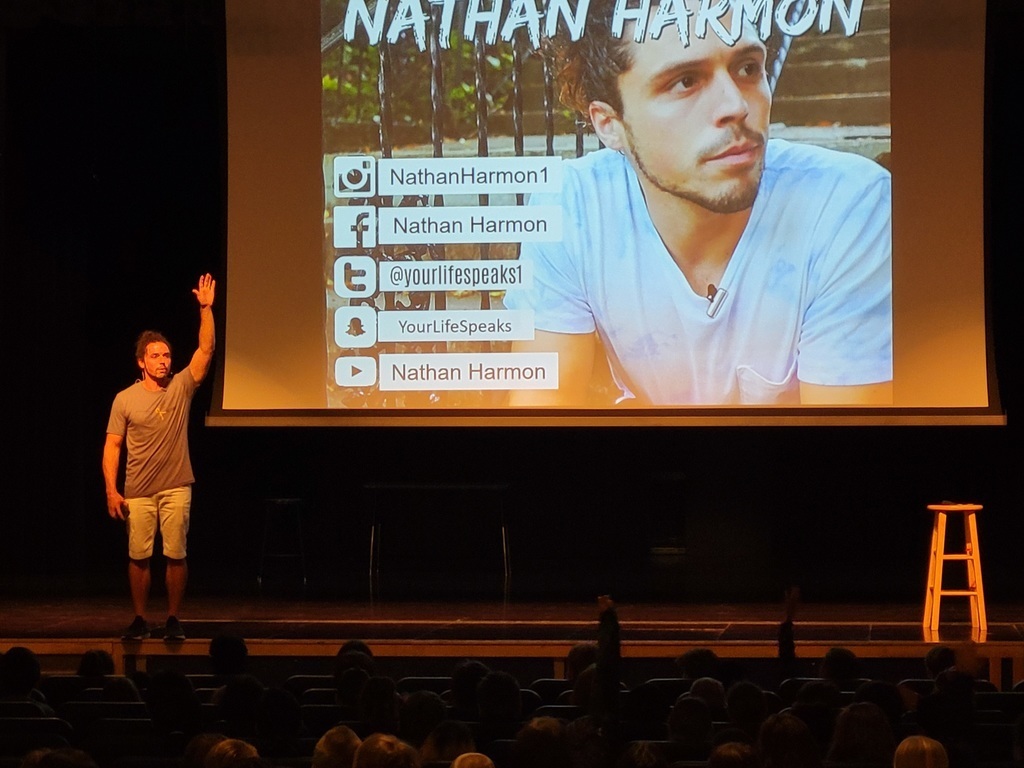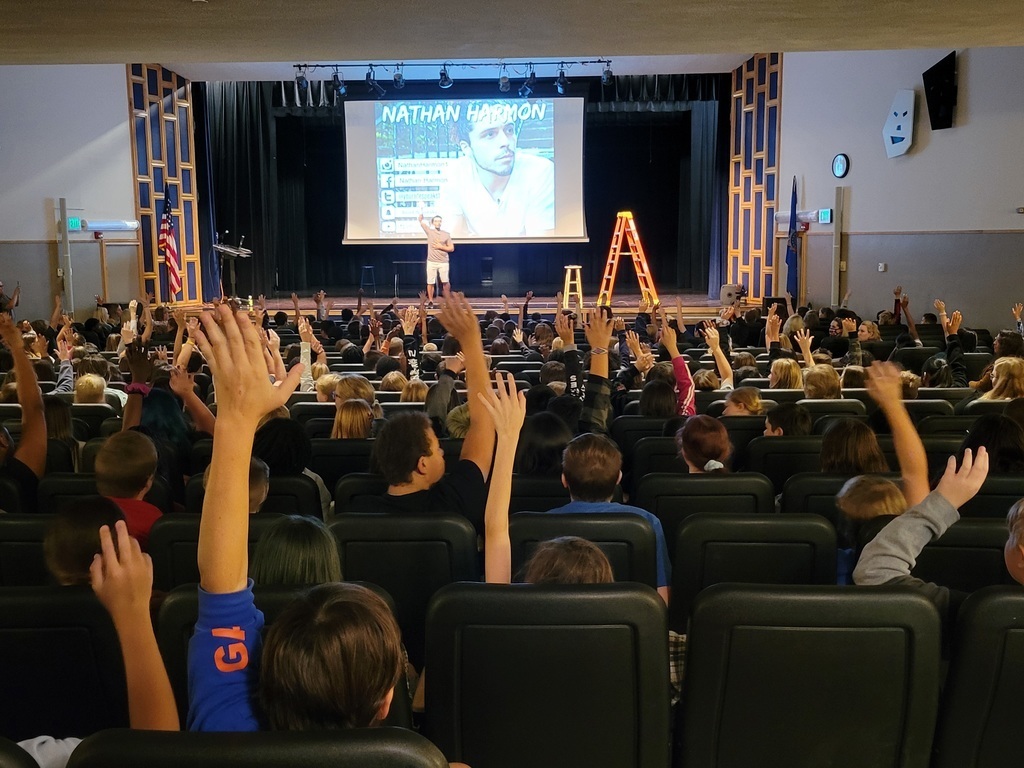 Coyotes pride! Coyotes pride! We're steppin' up, so step aside! We're the best; we're here to win! Coyote power's here again! The WHS Varsity Cheerleaders will be hosting a mini-cheer clinic on Saturday, September 18, 2021, from 9:00am to 1:00pm for children ages 4 to 12 at the Missouri Ridge Gym! The cost is $40 (includes a t-shirt and snack, and a halftime performance at the September 24th varsity game.) For more information, please contact:
jennifer.lawson@willistonschools.org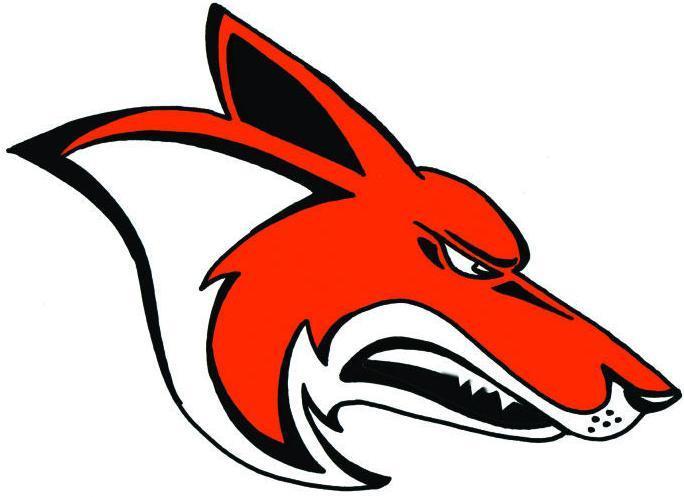 Reminder for 5th, 7th, and 8th Grade students. We will be attending the "Your Life Speaks" Assembly at Bakken Auditorium, featuring world-renowned speaker, Nathan Harmon. For more information, please check your email.

Reminder: All 6th Grade students will be attending the Eco Ed Field Day tomorrow, September 16th. Buses will leave from school around 8:30am and return at approximately 2:30pm. For more information, please check your email.