Mark Your Calendars!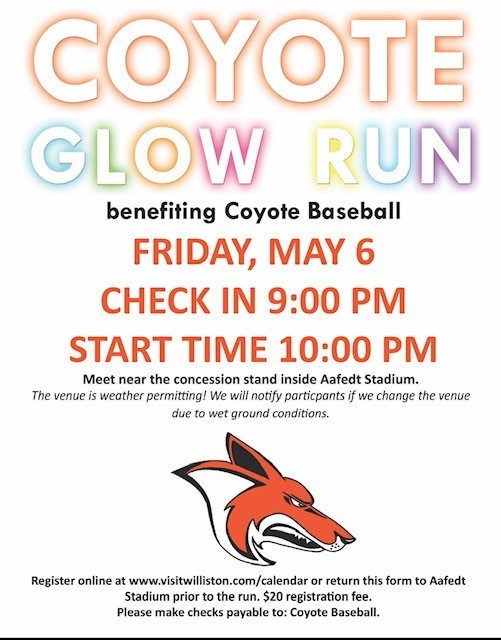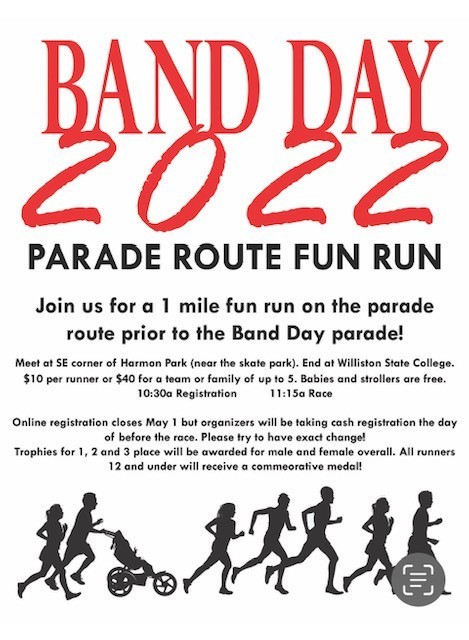 An update from Lori Olson, Interim Superintendent: Lewis & Clark, Rickard, Hagan, McVay, Wilkinson, Bakken, ASB Innovation Academy, WMS, Del Easton, and WHS: School will be back in session tomorrow, April 26th. Round Prairie and Garden Valley: These schools will remain closed until electricity has been restored. We will continue to update parents daily. Missouri Ridge: Currently, there is no electricity, but power companies are working right now to get it up and running. We will update you as soon as we hear from the power company. Thank you for your understanding during this, and we look forward to having everyone back in class soon!

A message from Lori Olson, Interim Superintendent: Due to the many impacts of this recent snowstorm, we will be cancelling school for Monday, April 25, 2022. All buildings will be closed this day, and only our maintenance staff will be working during this emergency. Currently, electricity is down in all our buildings with no estimate of when it will be restored. The City of Williston has also informed us that they will not begin clearing school routes until Monday morning at the earliest. We will continue to monitor these situations and will let you know on Monday if school will be impacted again on Tuesday.

A message from Lori Olson, Interim Superintendent: It looks like Mother Nature is not done with us yet! The most recent forecast is projecting 12+ inches of snow through the weekend, and with that in mind, we will be keeping a close eye on the road conditions throughout town. We are planning on Monday being a regular school day, but if that changes, we will be notifying parents and staff Sunday evening.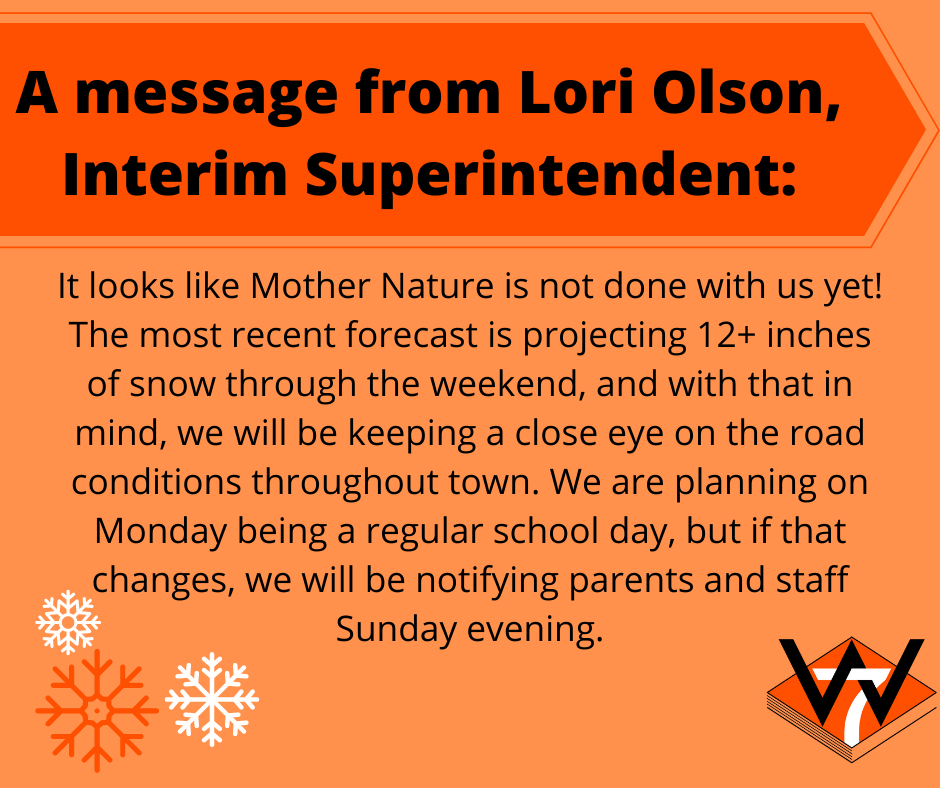 Summer Strength & Conditioning Sign ups are now live online! Sign Up Today!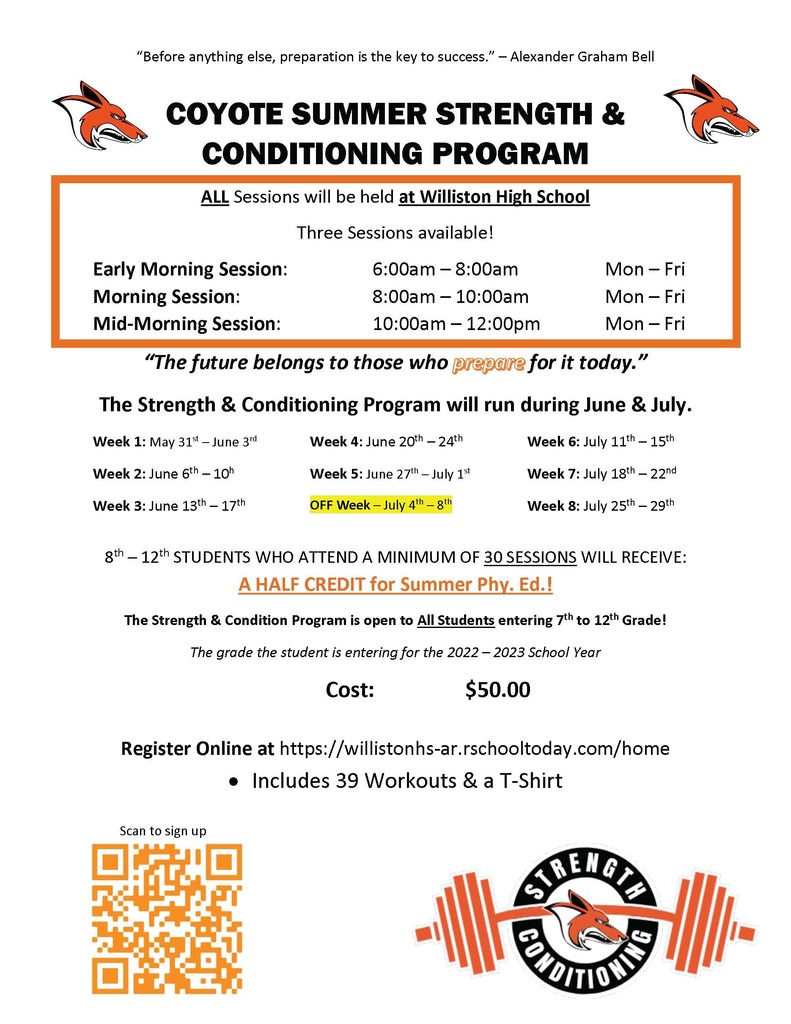 Updates for today - 4/19 Girls Soccer - @ BHS - 5pm at the BSC Bowl - Varsity Only (No JV Game) Girls Tennis - vs. Minot moved to 4/21 at the WARC Baseball - vs. Century - Postponed - Make up Softball - vs. Minot - Postponed - Make up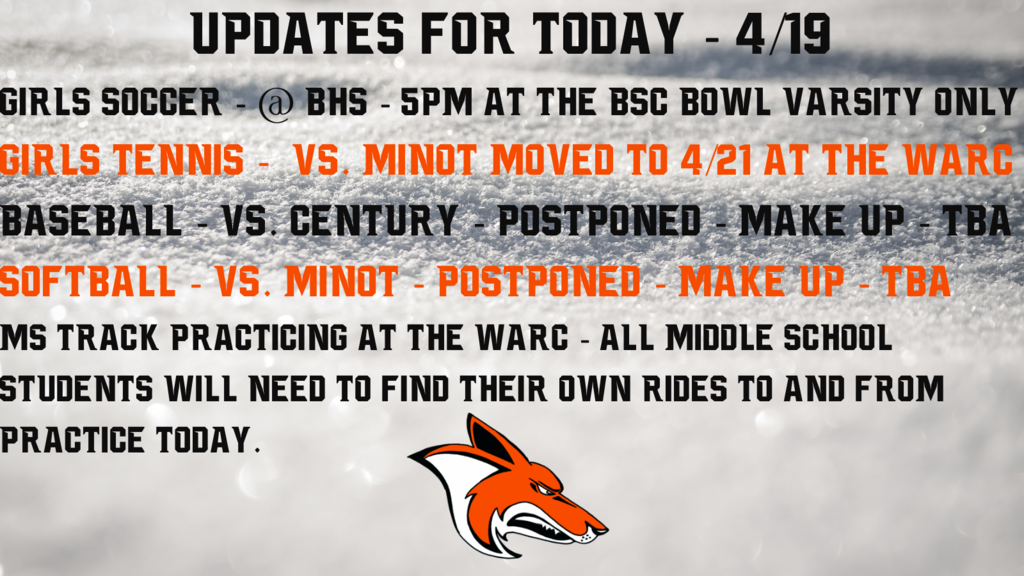 Due to the current weather conditions, we will be dismissing all schools today, at 1:30 p.m. Buses will also run at 1:30 p.m. All athletic practices will be canceled today, 4/12/2022.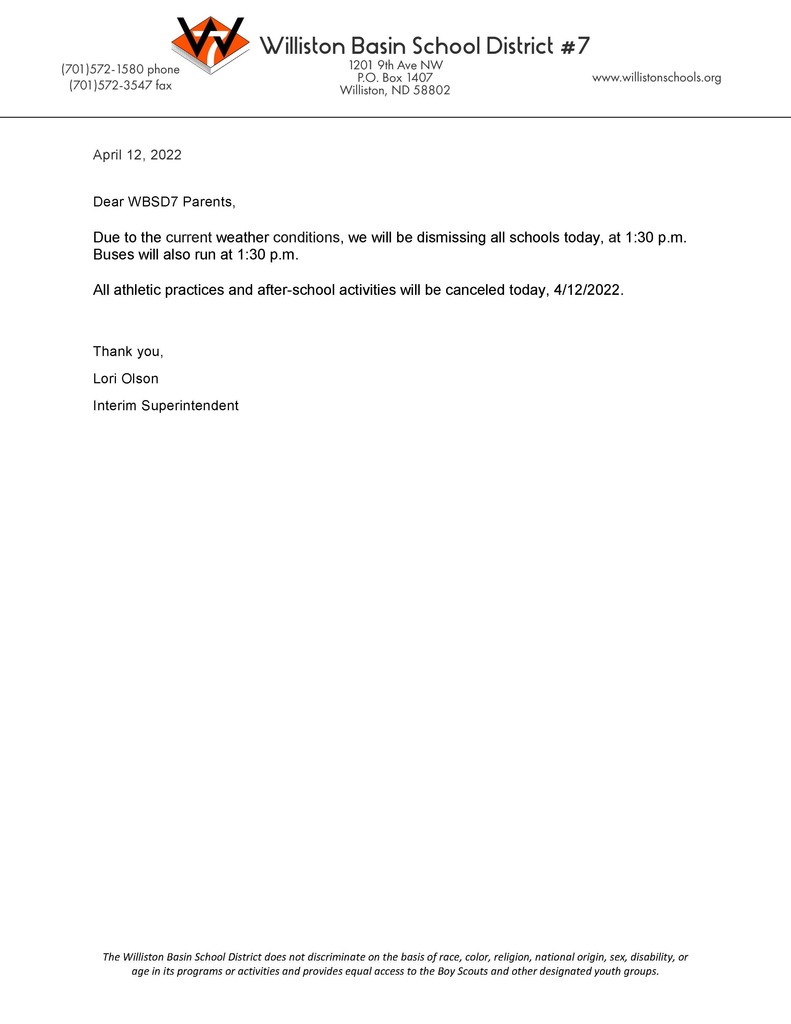 The baseball games scheduled for today at Legacy have been rescheduled to Saturday at noon.

Softball Umpires Needed! Coyote Activities Department is looking for individuals interested in umpiring Coyote Softball games this spring. If interested please contact Activities department! For more info visit -
https://ndhsaa.com/officials/registration/new

Remember that Spring Break is next week! There will be no school March 14th - 18th. We hope everyone enjoys their break!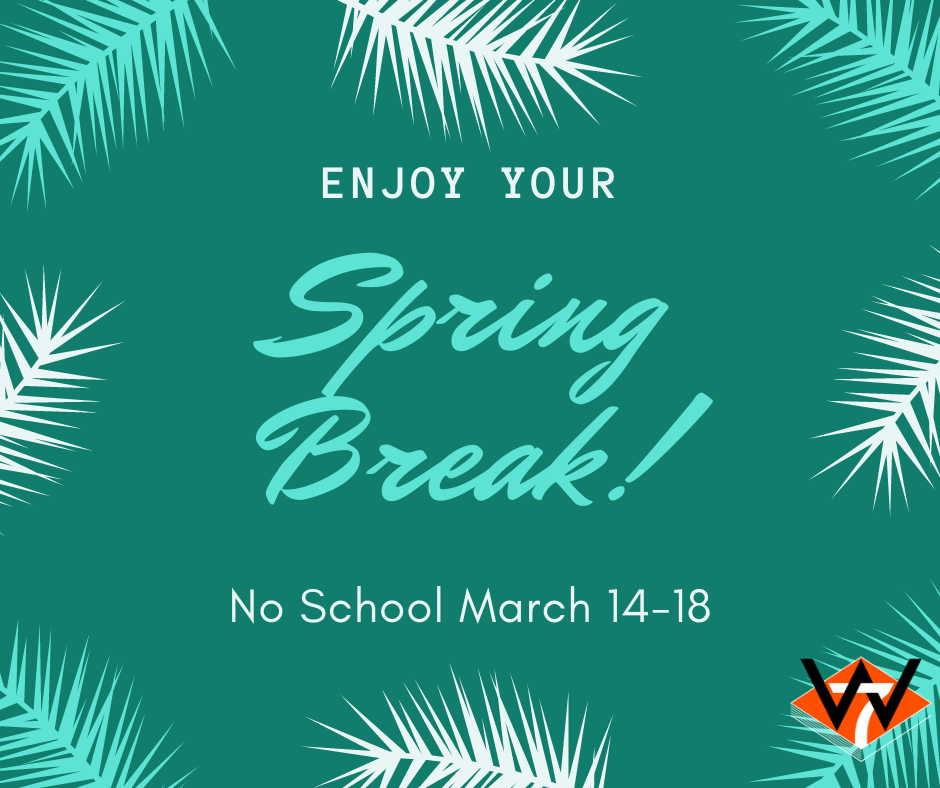 WHS Track PARENTS / PLAYERS MEETING MARCH 8TH 615PM @ HS Theater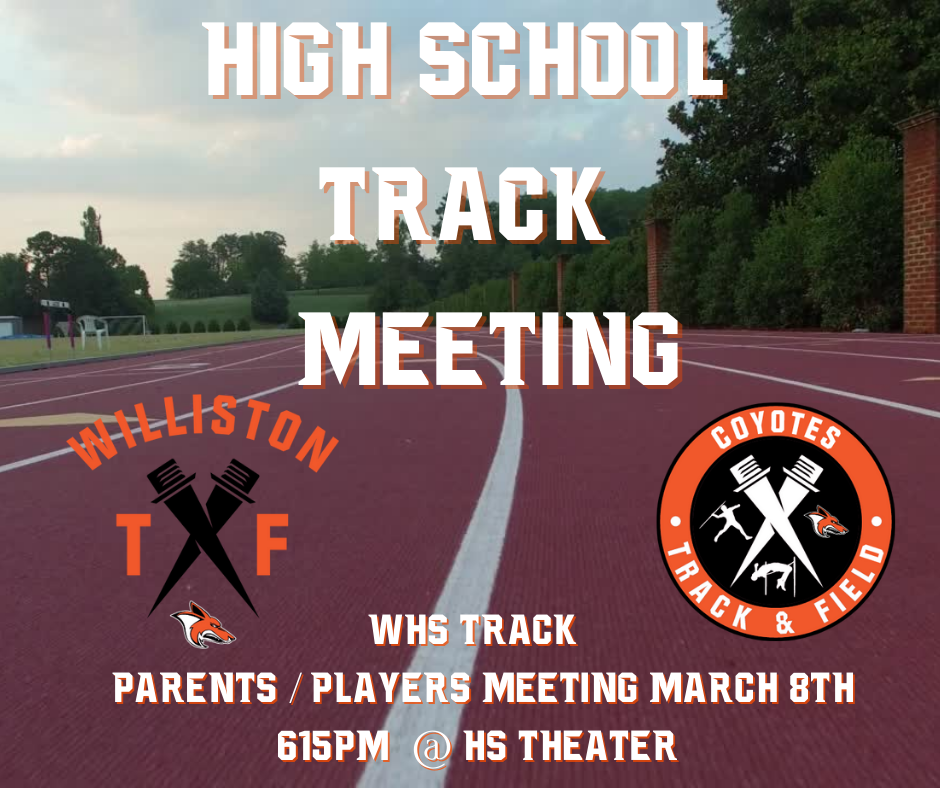 Congratulations to these teams for being recognized by the NDHSAA as Team Scholars: Volleyball Girls Swimming and Diving Girls Cross Country Boys Tennis Girls Golf These teams define what it means to be STUDENT athletes. Great job!! *In order to qualify, teams must meet a cumulative 3.20 grade point average.
https://ndhsaa.com/awards/team-scholar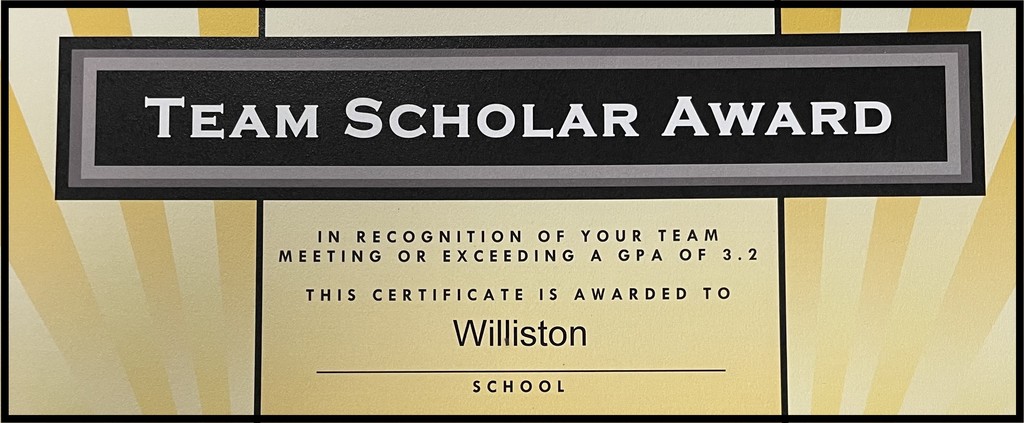 WHS Softball PARENTS / PLAYERS MEETING MARCH 8TH 5:30PM @ WHS Commons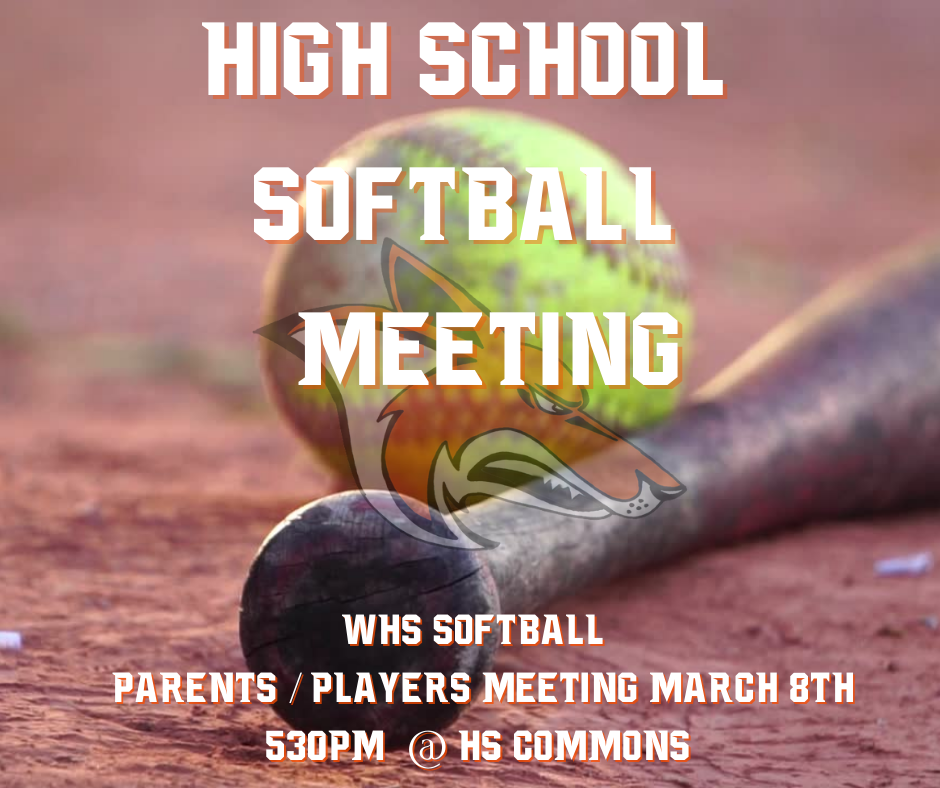 WHS GIRLS SOCCER PARENTS / PLAYERS MEETING MARCH 8TH at 7PM @ HS AUDITORIUM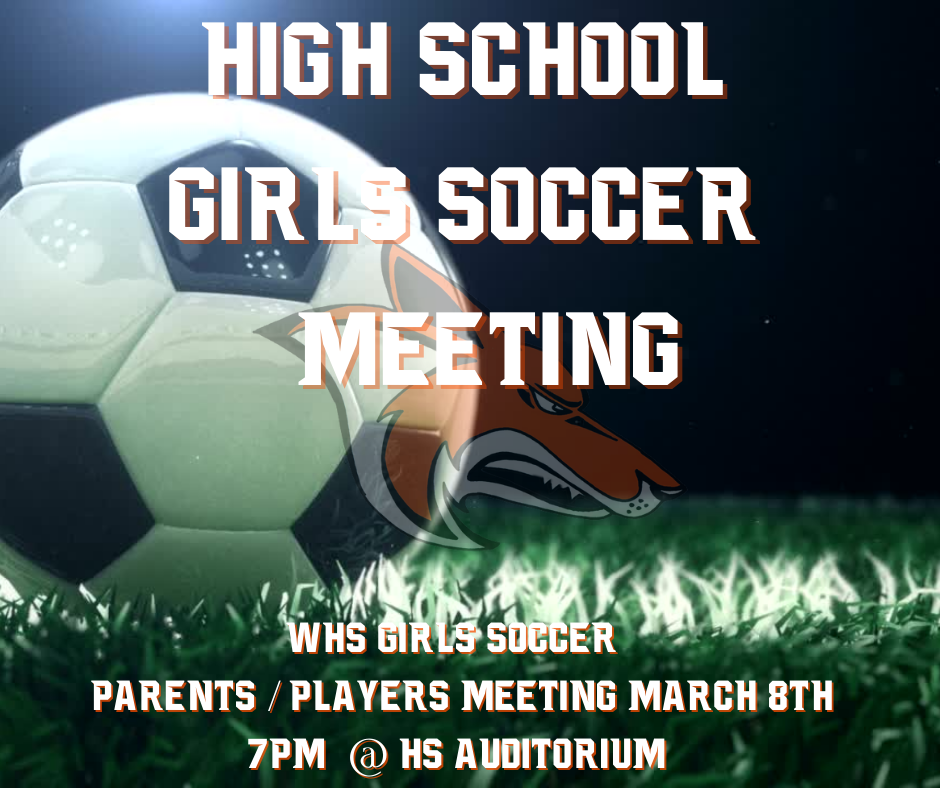 RETURN TO IN-PERSON LEARNING PLAN UPDATE: During today's Special School Board Meeting, changes were made to the Return to In-Person Learning Plan. If you have any questions about this, please contact Lynn Douglas MSN, RN - School Nurse Coordinator at
lynn.douglas@willistonschools.org
or (701)572-1580.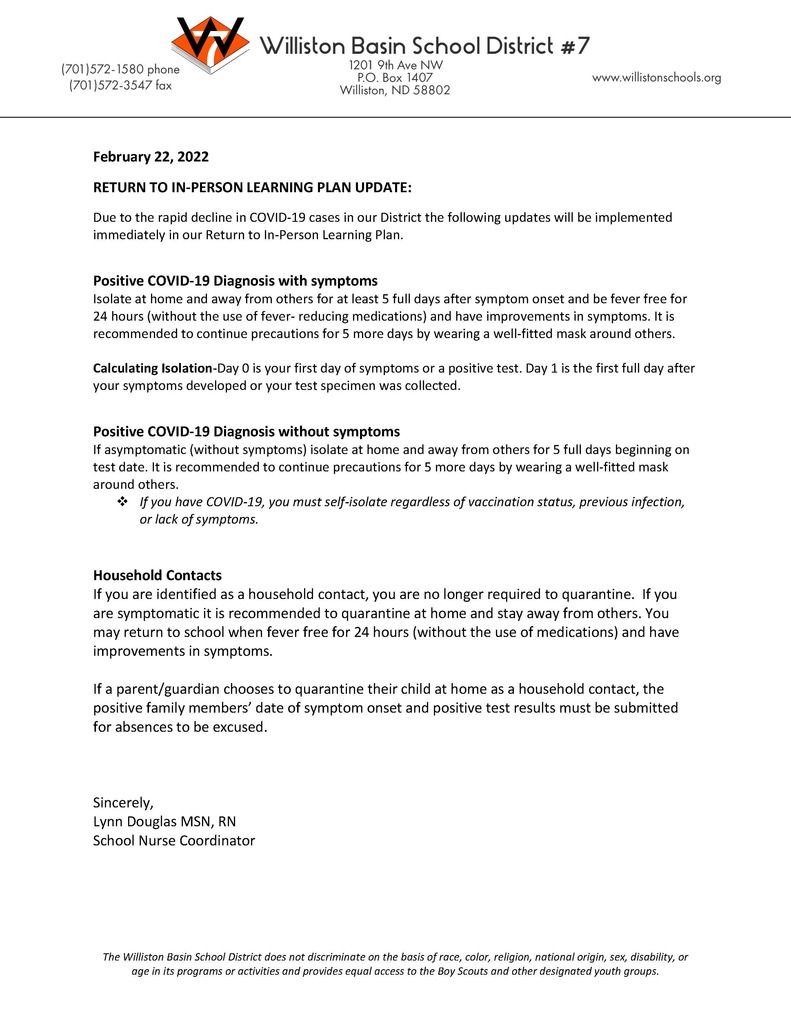 Now Hiring- Boys Head Golf Coach

Today is National School Bus Driver Appreciation Day! We want to say THANK YOU to all of our bus drivers who safely transport our students every day!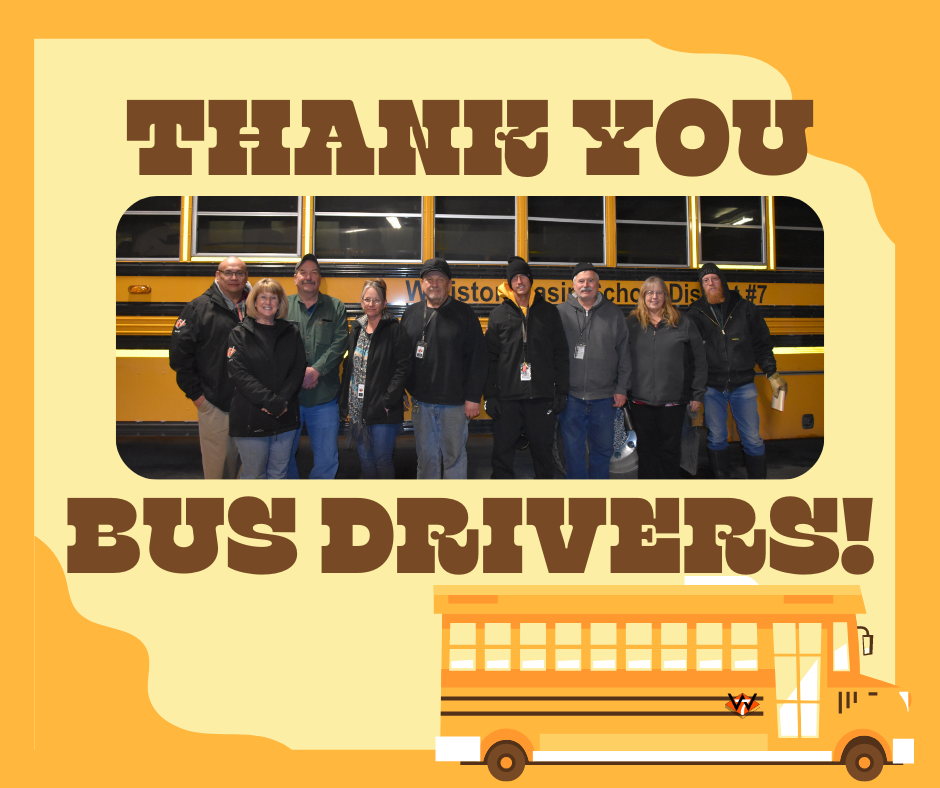 We are looking for bus drivers to join our team! We have openings for route drivers (paying $135/day for a full route) and activity drivers (paying $37.50/hour drive time and $20/hour wait time). If interested, check out our careers page:
https://www.willistonschools.org/page/careers-with-wbsd7

Reminder: There is no school on Friday, 2/18 (Teacher In-Service) and Monday, 2/21 (President's Day). Enjoy your long weekend!