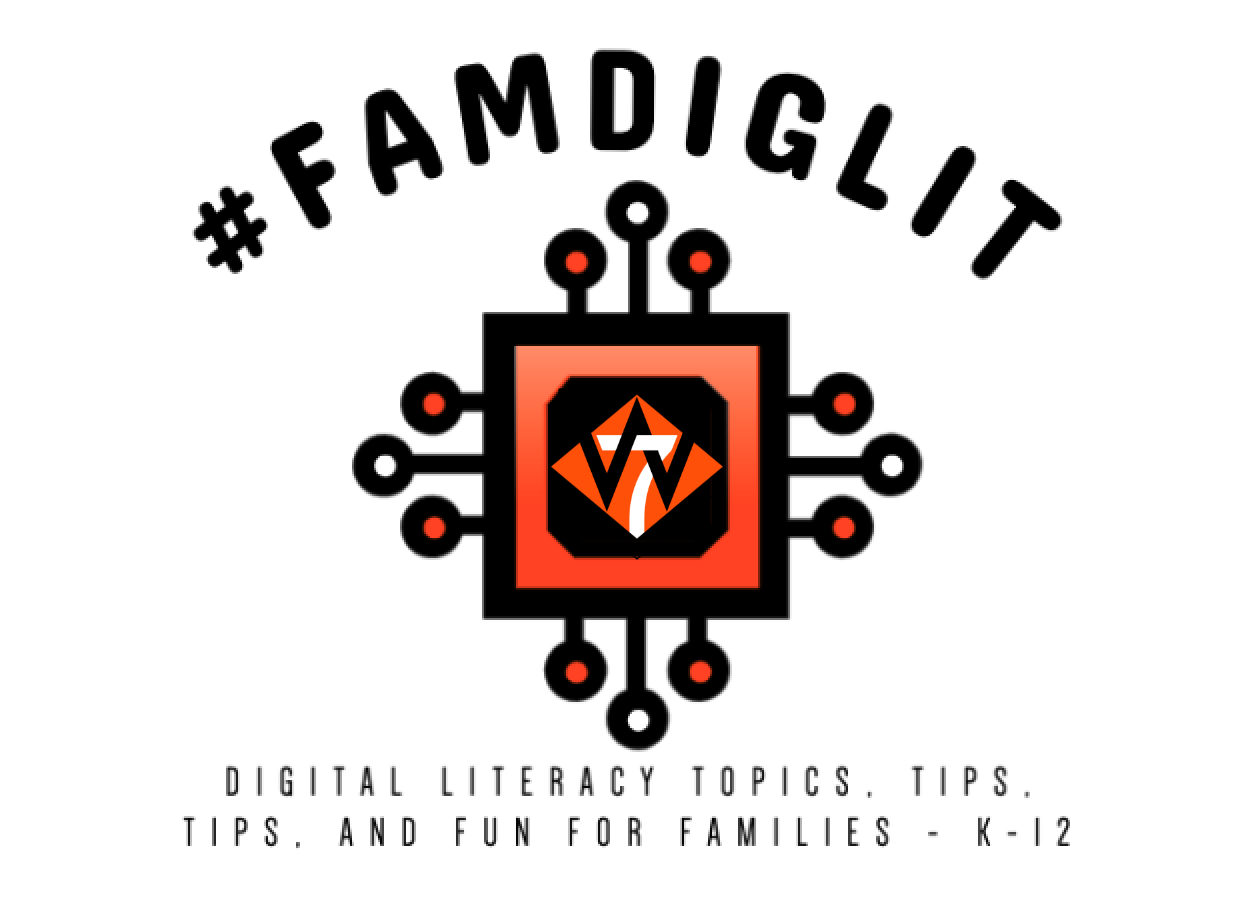 #FamDigLit is a workshop/program for parents of school age students - K-12 - who have questions about Digital Literacy. Topics such as Screentime, CyberBullying, Online Gaming, Digital Footprints, and more will be talked about along with sharing some resources for parents to help establish and reinforce digital literacy skills at home.
These programs will be presented by Williston Basin School District librarians. They will use a mashup of online and in-person resources to explain and address some of the digital literacy skills that students need now and into the future. #FamDigLit programming will take place at the Williston Community Library once a month (see dates below) from 5:30 - 6:30. If you can't make it in person, no worries! All online resources will be available here the day after the meeting takes place.
Students are welcome to come with their parents to the program. They can either participate in the program or utilize their section of the Public Library. Programing consists of a short introduction to the topic followed by an interactive time with in-person games and a testing time for the resources available for that topic (A smartphone may be used for some resources but is not necessary to participate.) We will end our time with a 15 minute reflection, question, and answer time.
#FamDigLit Dates and Topics
November 18th
5:30 - 6:30
Learning with Tech
December 9th
5:30 - 6:30
Online Privacy and Safety
January 20th
5:30 - 6:30
Social Media and Devices
February 17th
5:30 - 6:30
CyberBullying
March 10th
5:30 - 6:30
Media Balance and Well Being
May 19th
5:30 - 6:30
Summer Resources
November Resources
(Available Nov 19th)
December Resources
(Available Dec 10th)
January Resources
(Available Jan 21st)
February Resources
(Available Feb 18th)
March Resources
(Available Mar 10th)
May Resources
(Available May 20th)