WBSD7 believes that early literacy is essential to success in kindergarten and beyond.
Reading from the time your baby is born is the best way to help boost your child's language and vocabulary skills early on – long before they even say their first word! In fact, studies show that children whose parents frequently read to them know and understand many more words by age two than children who have not been read to regularly.
Reading is a key part of daily life, and its importance continues throughout our lives. Not only is reading a fun activity we all can share, it also is a tool to help us learn and grow. Through reading, we can continue to expand our knowledge long after we finish school. Beyond the school years, reading helps us succeed in our jobs and careers, while enabling us to be lifelong learners. One of the greatest gifts you can give your children is instilling in them the love and the habit of reading – a gift that will serve them well for the rest of their lives. So read to them right from the start – and never stop!
Links below will send you to sites outside of WBSD7. Although we research the resources and believe them to be valuable to parents, we are not responsible for content beyond our site.
The Williston Community Library has so much to offer! They have baby and toddler time programming as well as activities for the pre-k crowd.
Storyblocks is a project of Colorado Libraries for Early Literacy and is a collection of 30-60 second videos designed to model songs, rhymes, and fingerplays appropriate for early childhood and pre-literacy needs.
Storytime with Ryan and Craig showcases great read-alouds with some great humor. Both kids and adults will enjoy these literacy videos!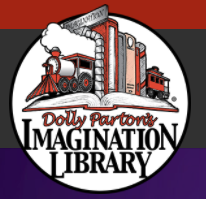 Interested in free books for your kids? Dolly Parton's Imagination Library will send you a free book each month when you sign up. WBSD7 can help you with that process when you click HERE.
From the time a child is born, he or she is learning every waking moment. In fact, babies and toddlers are either learning or sleeping. And between birth to age 5, a child learns at a speed unmatched the rest of his or her life!
Learning to read and write doesn't start in kindergarten or first grade.
Like podcasts vs reading online articles? This podcast is all about the Science of Reading and early literacy
CLSD Grant and Community Partners
Williston Community Library