4th graders at McVay Elementary got to participate in some STEM activities, all with a Halloween twist! Crafting cotton swab skeletons of themselves, decorating paper pumpkins, making "brooms" out of plastic straws, and finally, sticking their hands into ooey gooey mystery bags to guess what's inside!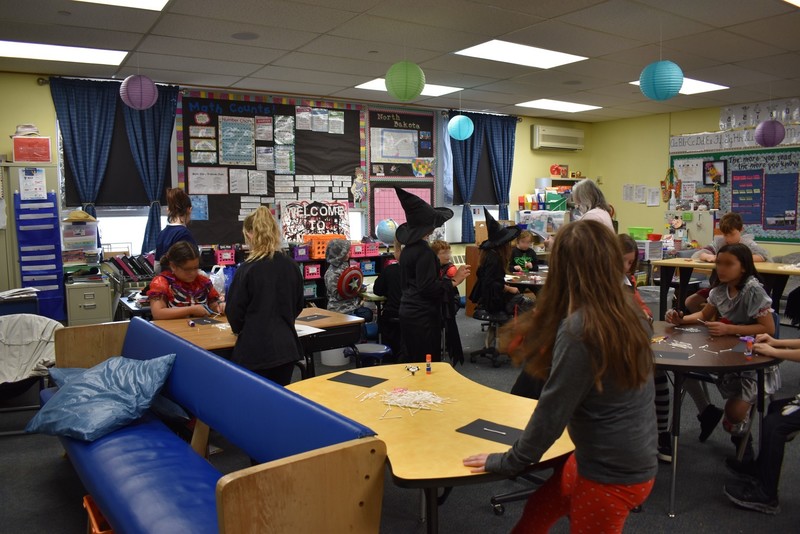 Students hearing instructions from their teacher.
Spooky spooky skeletons!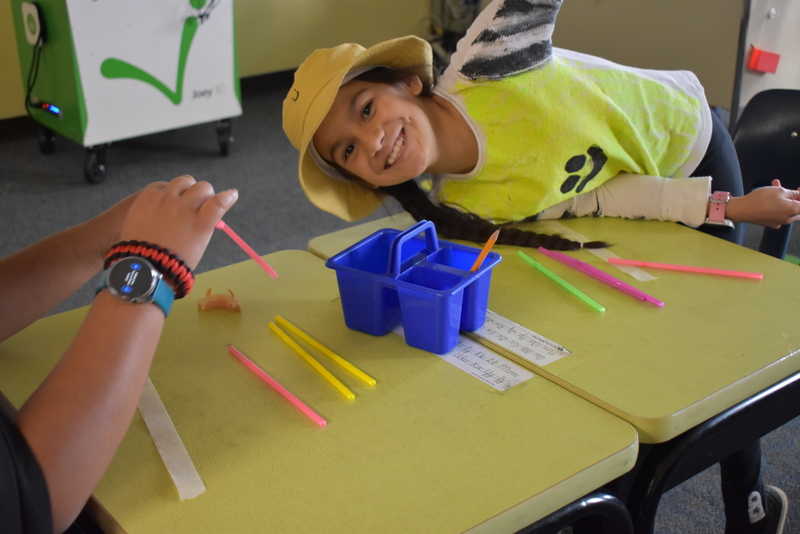 All smiles for STEM!
Trying to stack the pumpkins on there carefully....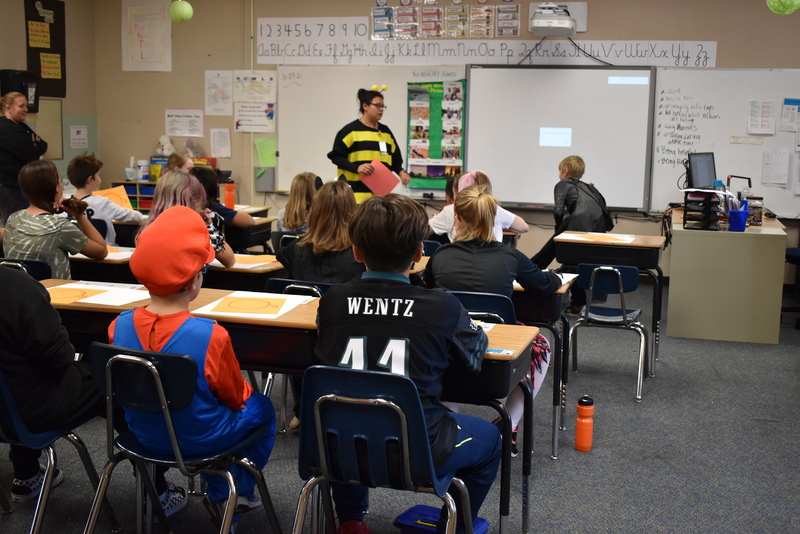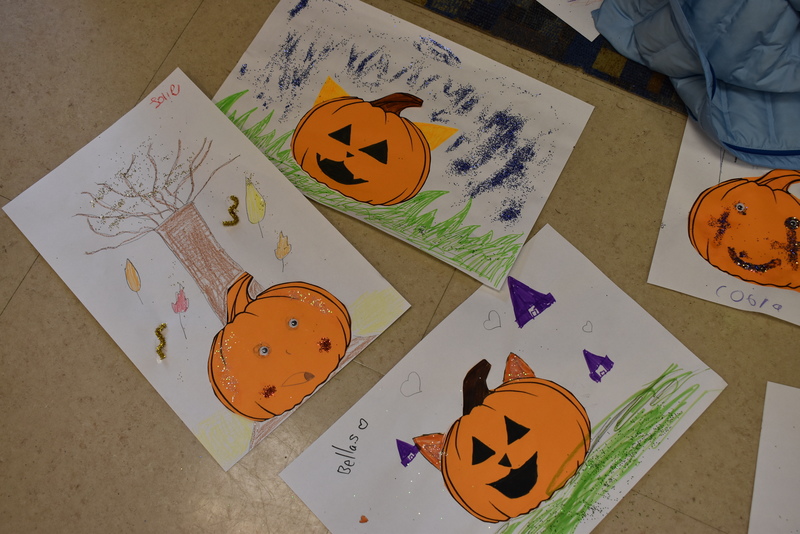 Look at all these creative pumpkins!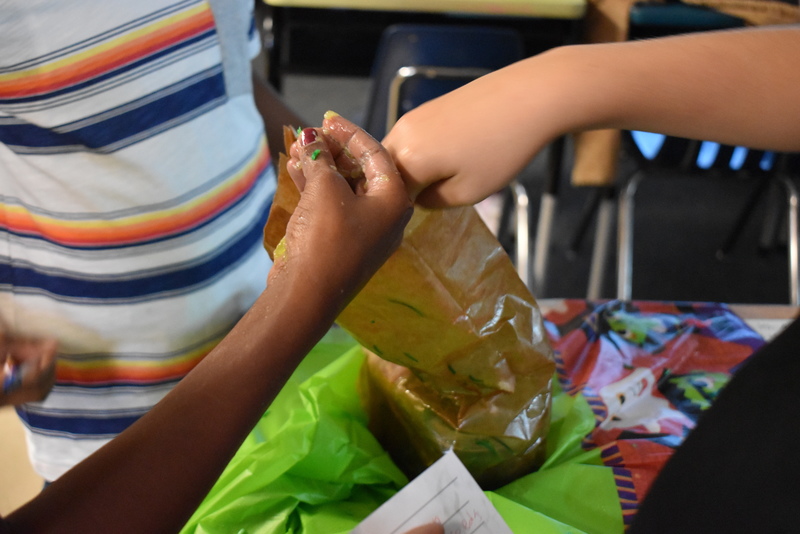 Mystery bag filled with dry spaghetti, applesauce, and oil!
More mystery bag fun!