Día de los Muertos, or Day of the Dead, is a holiday traditionally celebrated in Mexico, where people pay tribute to their deceased loved ones. By having colorful parades, wearing costumes, and throwing parties, they choose to show love and respect to their family members, instead of mourning them. This holiday takes place on November 1st and 2nd every year.
On Tuesday, Mrs. Stone's Global Arts and Culture class at the Innovation Academy took part in a special Día de los Muertos cooking class with Chef Ally at Cooks on Main. First up, students learned how to make traditional Pan de Muertos, or Day of the Dead Bread. They kneaded and shaped their dough into round buns, topped with a cross to represent the bones of the deceased, and a small ball on top, to represent a teardrop.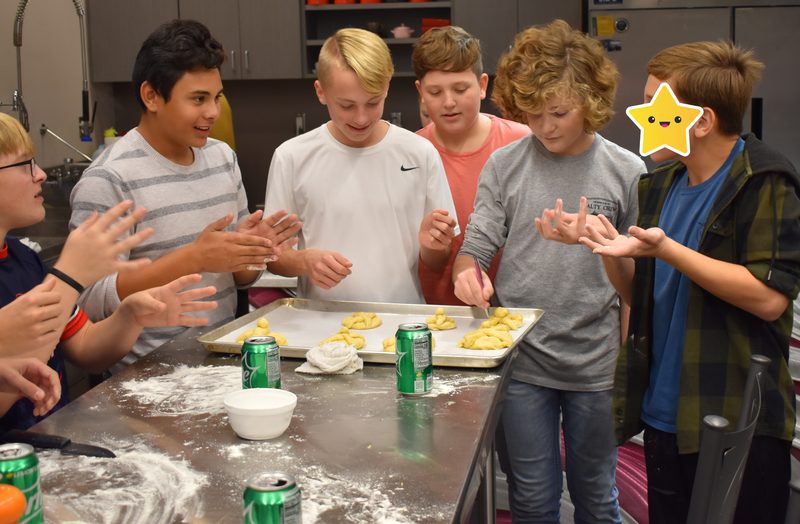 Next up, the class chopped and grated the toppings for their chalupas. Learning how to use knives safely, and what Chef Ally calls the most dangerous tool in the kitchen - a cheese grater.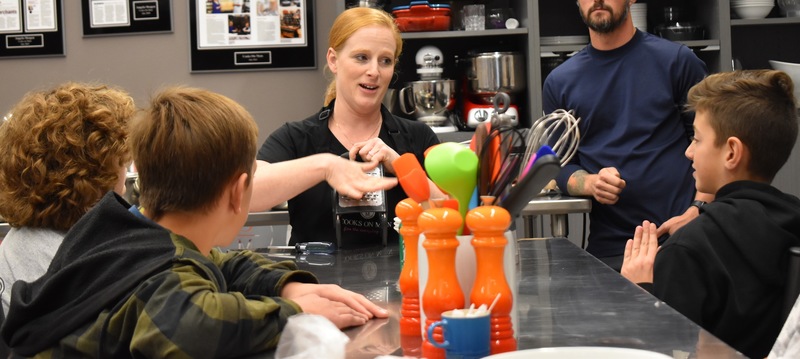 The students made their chalupa dough and rolled it into discs, while other classmates worked on making beef taco filling. Chef Ally and her assistant deep fried the chalupas, and then it was time to eat! I was able to have a sample, and I must say, it was muy delicioso!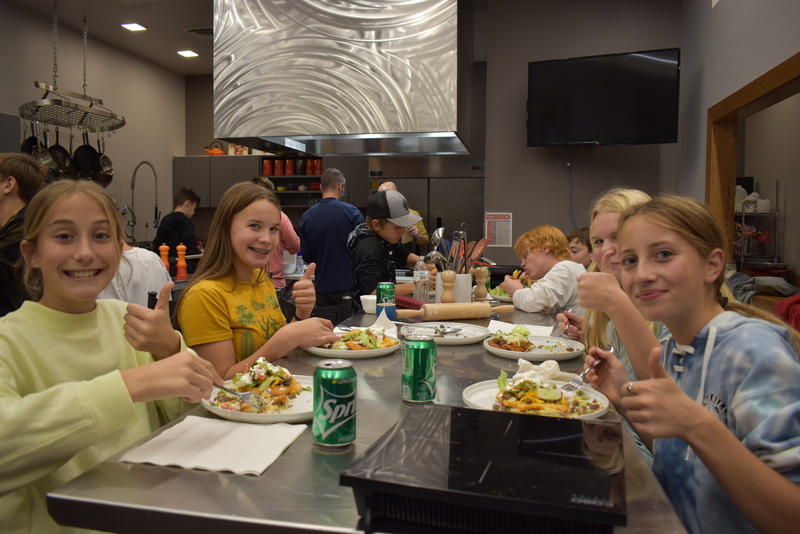 To round out the celebration, Chef Ally surprised the class with a Spanish favorite - churros. What a great way to learn about this holiday and enjoy some delicious Mexican foods. Muchas gracias Chef Ally!