Purchasing a new home can be an exciting adventure for a person, but who do you turn to when you are trying to design the new space? Miss Egge, history teacher at WHS recently purchased a home with a finished basement that she wasn't sure what to do with. After some discussion with the Housing and Interior Design teacher Ms. Gullikson, they decided that students would take on the challenge of designing the space for her.
Students came up with questions to ask Miss Egge, and Miss Egge provided measurements, photos, and even videos of the space. The students then went to work drawing the space to scale and including details such as doors, stairs, and electrical elements. They then furnished and decorated the space while keeping Miss Egge's wishes in mind. Students were required to submit mood boards, a budget spreadsheet, the completed floorplan and an essay explaining their design.
After careful consideration, Miss Egge chose the design of 10th grader Jeslyn Hendrickson, which featured framed hockey jerseys on the wall to showcase Miss Egge's love for hockey, a conversation area, and a coffee bar complete with an espresso machine.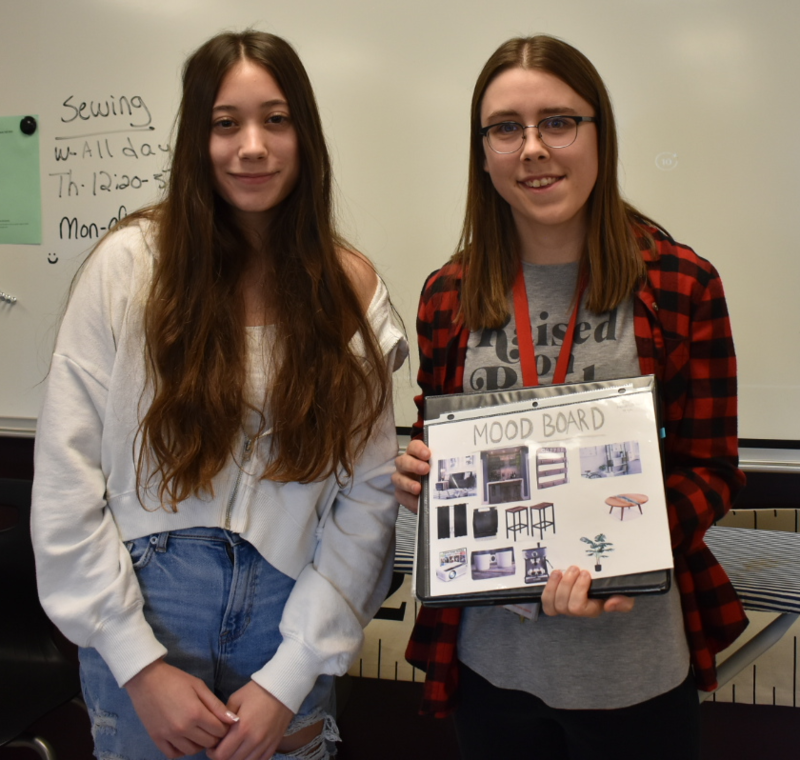 Ms. Gullikson's class enjoyed the real life application of this project and the ability to apply skills they have learned in her class.