McVay PTO hosted a fantastic evening for families at Cottonwood Forest Pumpkin Patch! 🎃✨ A huge thanks to all who attended and everyone who made this incredible evening possible!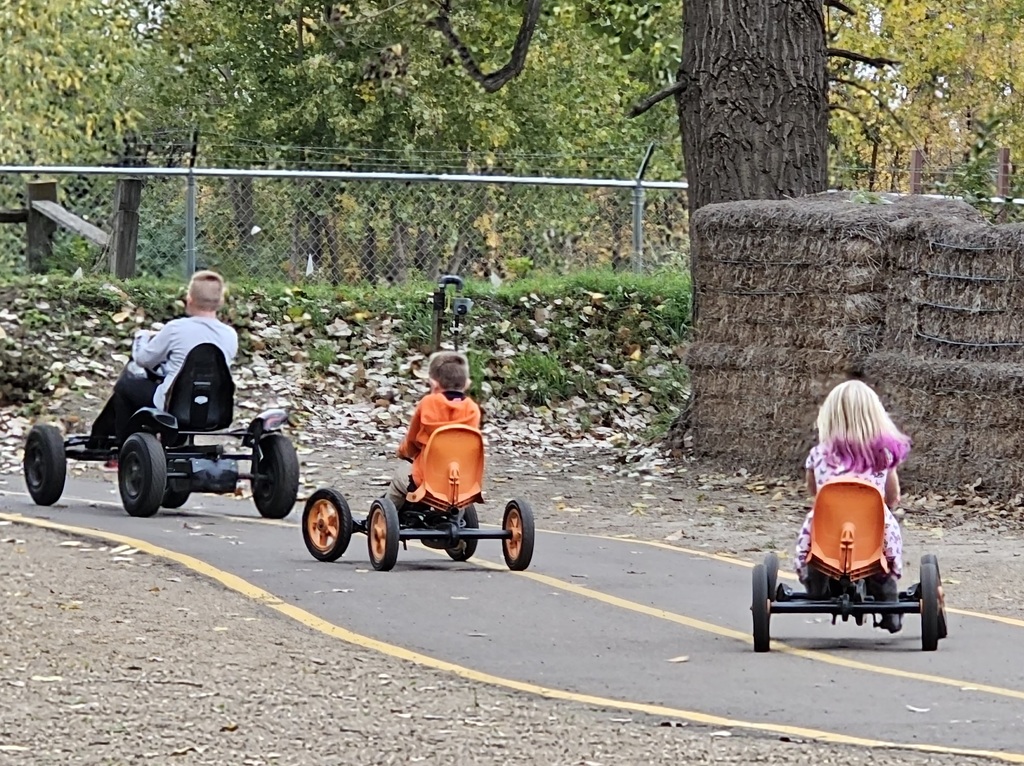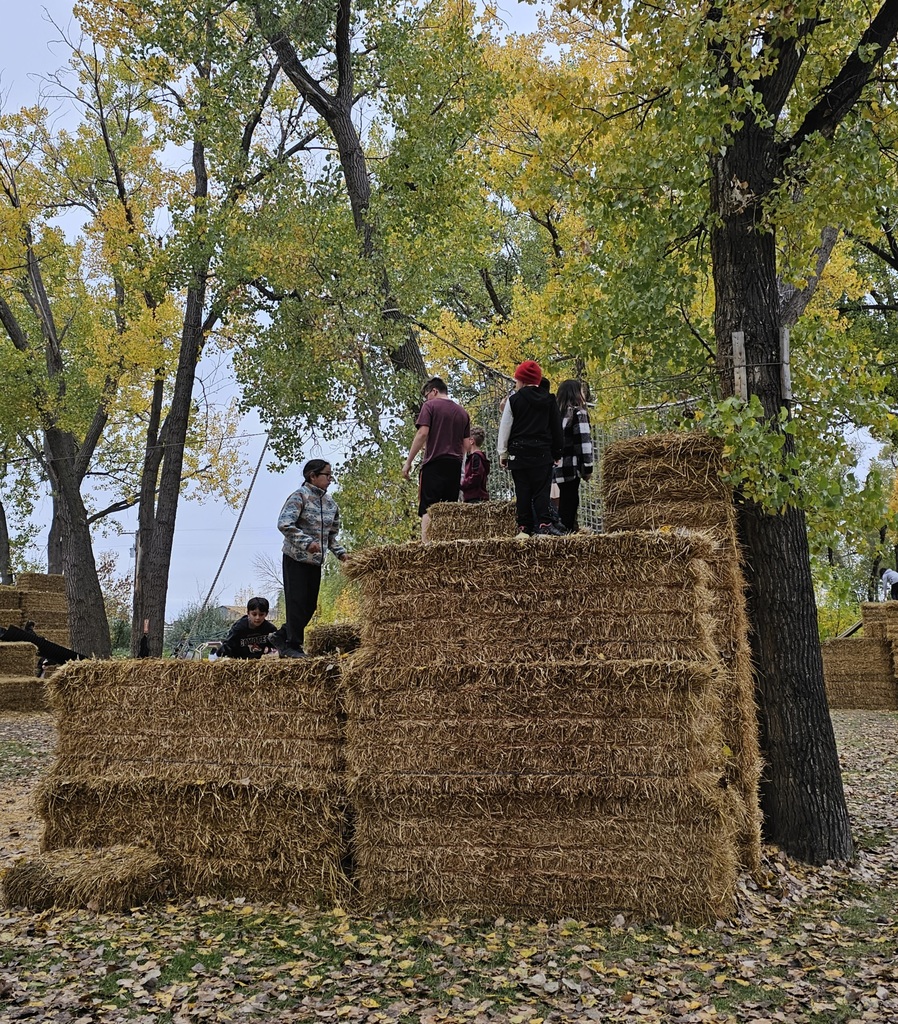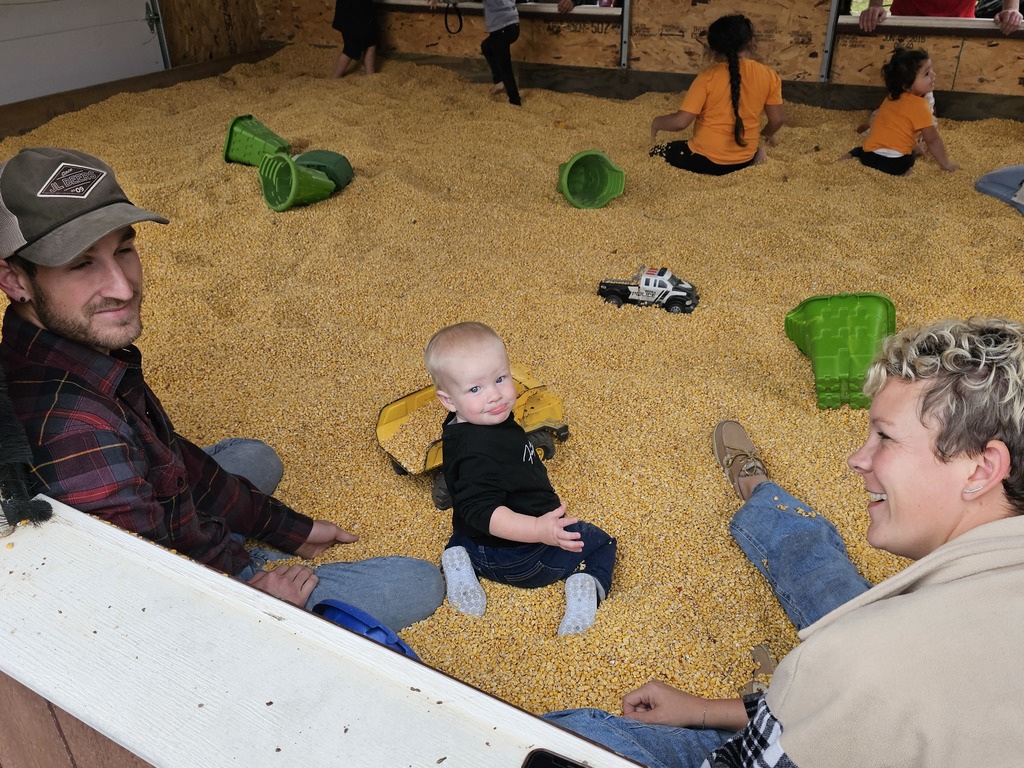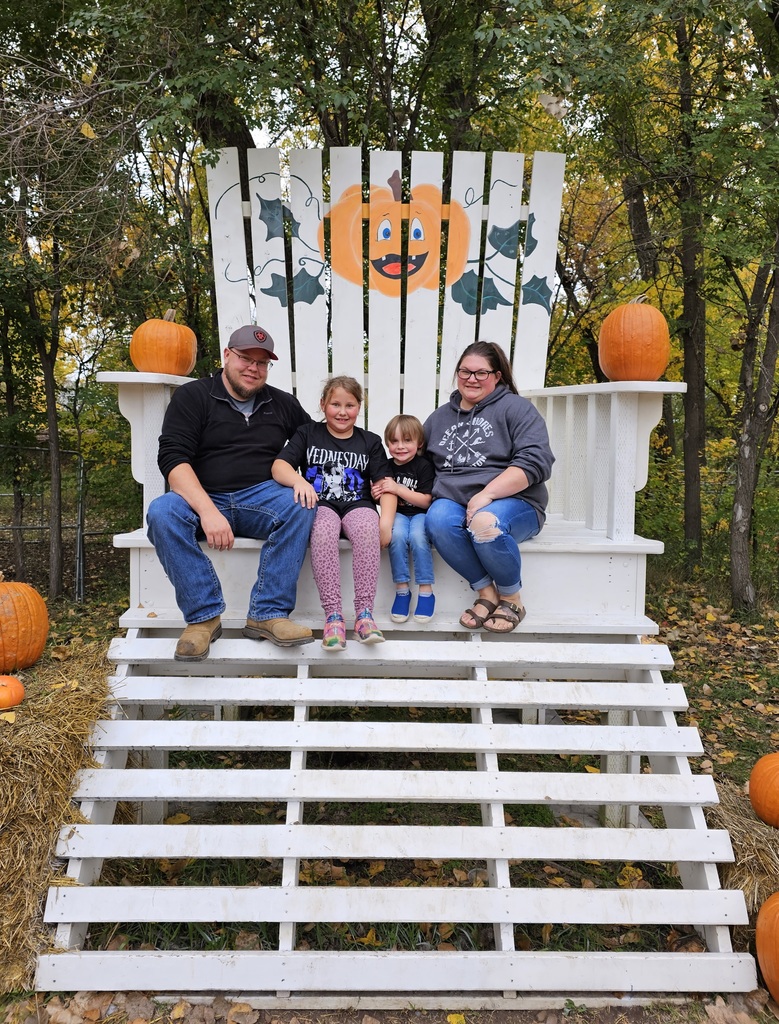 IMPORTANT OCTOBER DATES ALL STUDENTS: October 18 - Early Dismissal at 11:00 AM (sack lunch available) October 19 & 20 - NO SCHOOL (fall break) October 27 - NO SCHOOL PARENT/TEACHER CONFERENCES: Williston High School October 5 & 10 from 5:00 - 7:00 PM Elementary Schools October 23 & 24 from 4:30 - 7:30 PM - Garden Valley - Hagan - Lewis & Clark - McVay - Missouri Ridge - Rickard - Wilkinson Williston Middle School Central Campus October 25 & 26 from 4:30 - 7:30 PM - ASB Innovation - Bakken Ridge - Coyote Center District School Calendar:
https://5il.co/1r1wa
NOTE: If you viewed this post/graphic between 5:00-5:30 PM today (right after it was posted) the P/T Conf info for Elementary & WMSCC was flip flopped. Our apologies for this initial error. The current info/graphic are correct.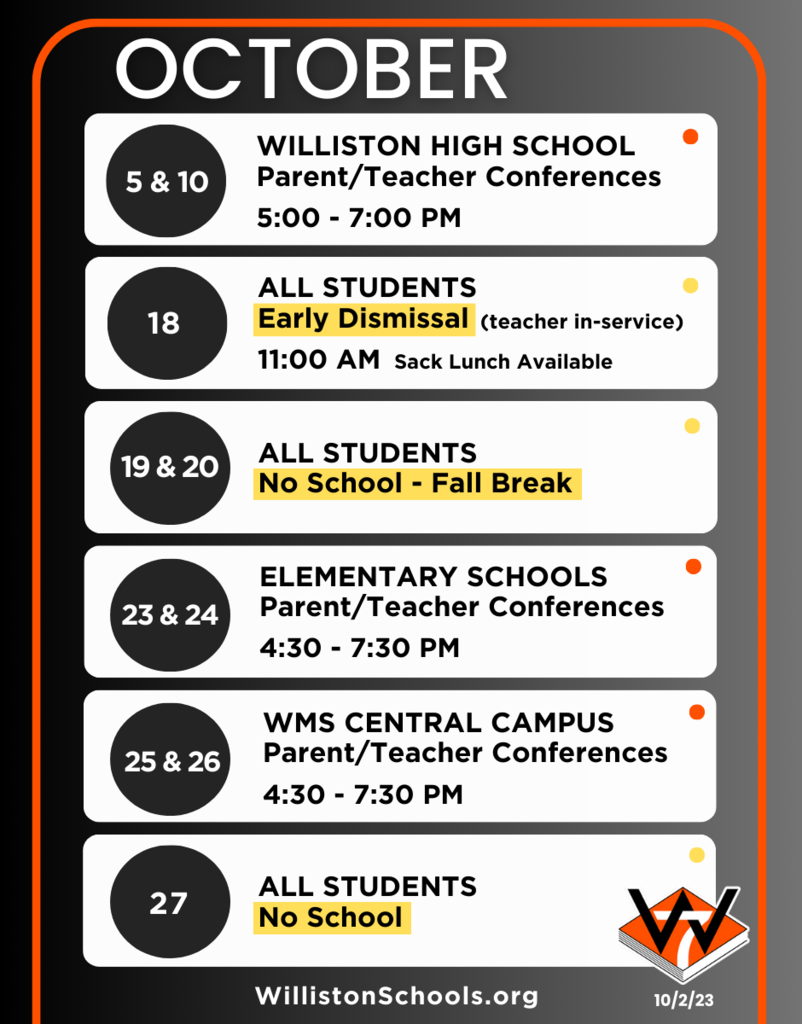 Celebrating National Custodial Workers Day! Today, we take a moment to honor the unsung heroes who keep our schools shining bright. It's National Custodial Workers Day, and we're thrilled to recognize the dedicated individuals who work tirelessly behind the scenes to ensure our learning environment is clean, safe, and welcoming. Our custodial staff goes above and beyond, often working late into the night and early mornings to ensure that every nook and cranny of our school is spick and span. They're the ones who tackle spills, fix what's broken, and make sure our classrooms and hallways are in top-notch condition. Their hard work, dedication, and attention to detail create the foundation for a positive learning experience. They contribute to the health and well-being of our entire school community, and for that, we are incredibly grateful. Please join us in expressing our heartfelt thanks to our custodial team. Let's show them the appreciation they truly deserve for their unwavering commitment to making our school a better place. 👏 Thank you, custodial staff, for all that you do! 👏 #CustodialWorkersDay #SchoolHeroes #CleanTeam 🧹🌟 #wbsd7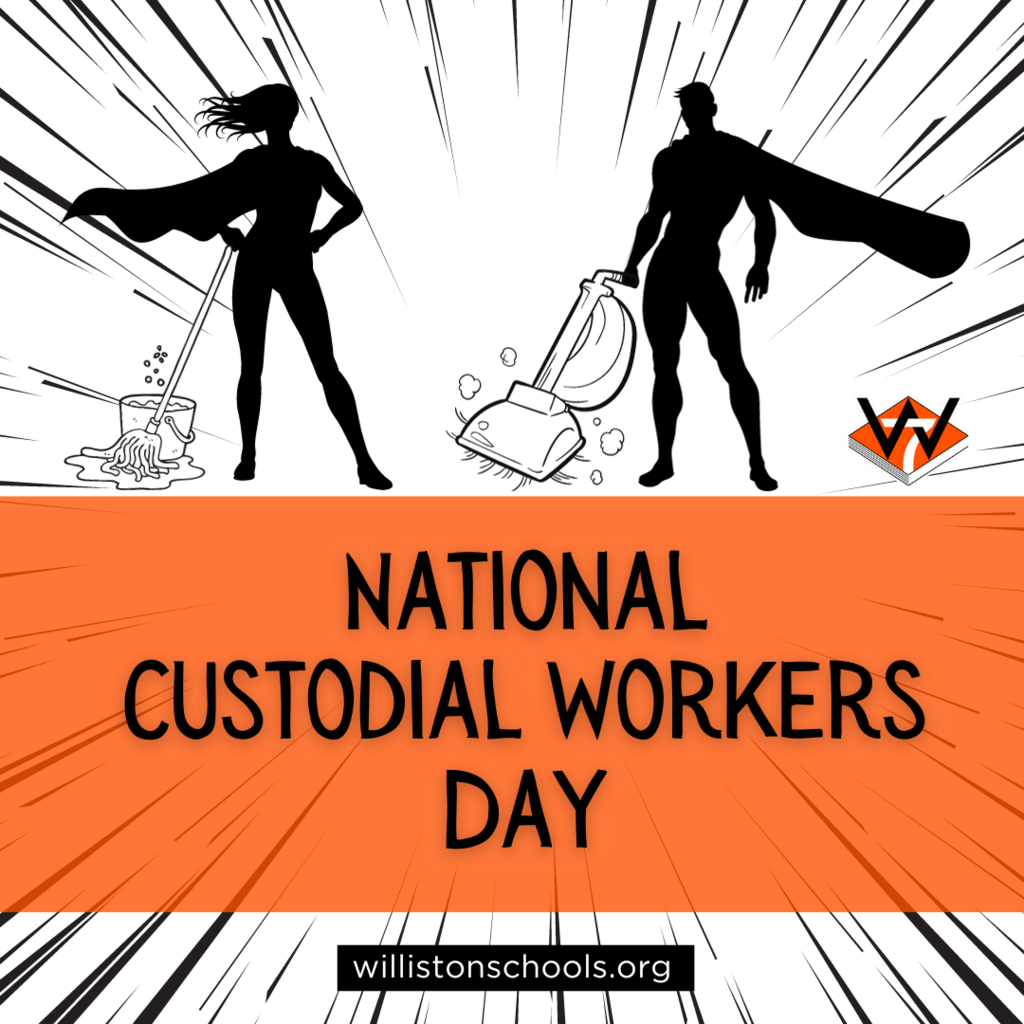 Five of our dedicated leaders came together for a principal meeting today and decided to embrace the spirit of the Homecoming "dress-up day" at their respective schools. 😎 From left to right, representing their schools with style and smiles: - Sara Faulkner, 5th Grade Principal at Bakken Ridge - Dina Norby, Principal at Missouri Ridge - Sadie Storbakken, Principal at Rickard - Meridith Johnson, Principal at Lewis & Clark - Audra Zimmerman, Principal at Hagan Thanks to their commitment to education and their school Homecoming spirit, our students are in great hands! 🙌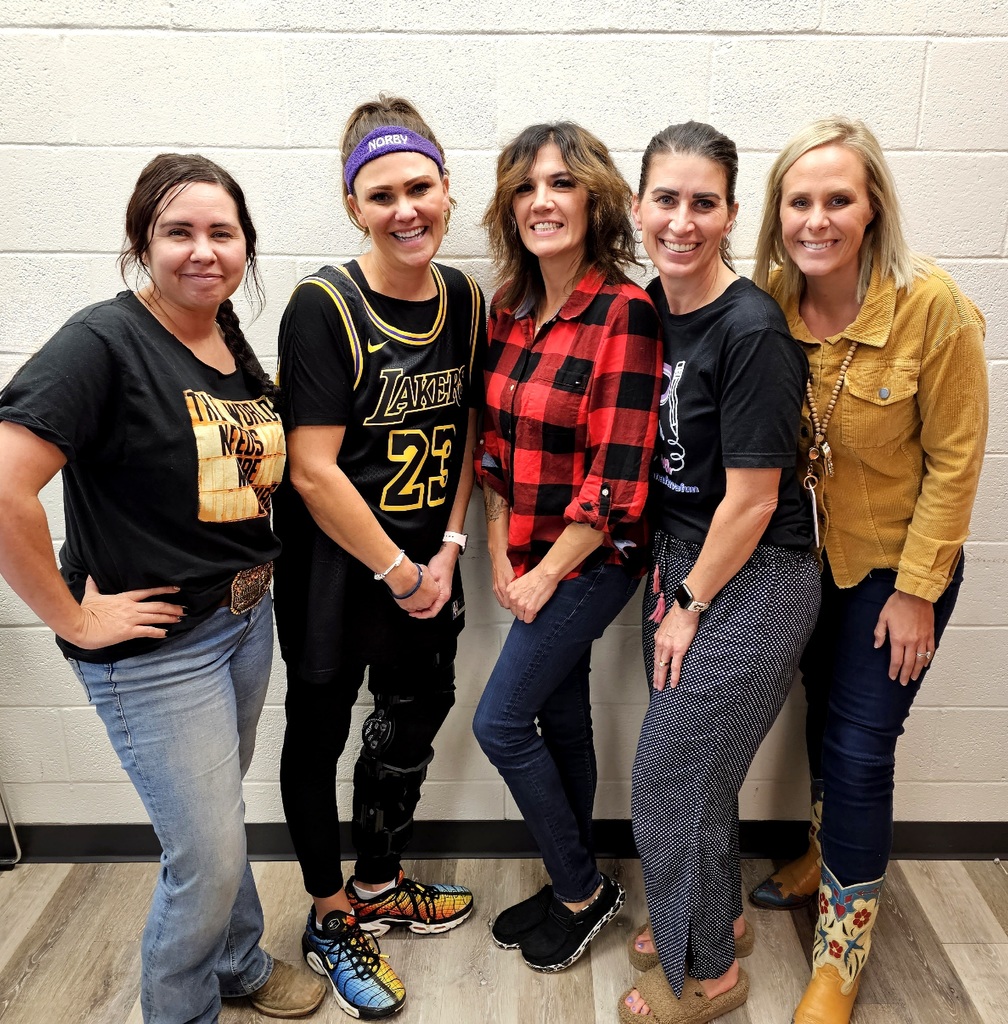 FOOD PANTRY Available to all District 7 Families at No Cost FRIDAYS 3:30 - 4:00 PM (Except Fridays when there is no school) Williston Middle School Central Campus COYOTE CENTER (main door) Shelf Stable Foods & Frozen Beef Questions/Donations Email:
studentwellness@willistonschools.org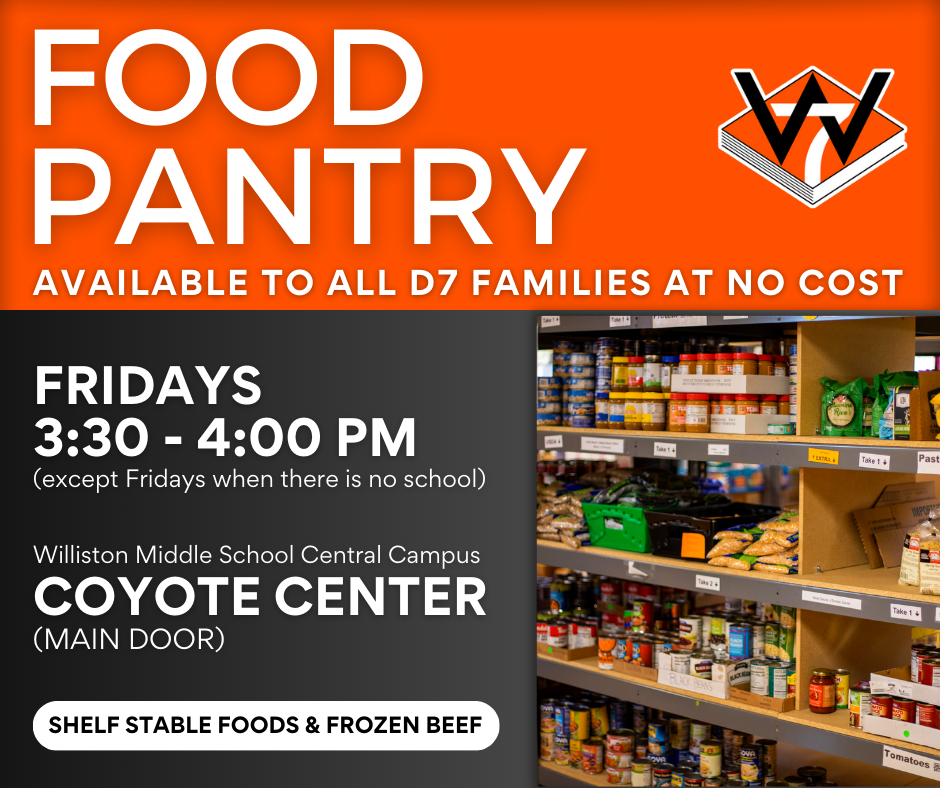 Seventh grade students in Ms. Owan's Life Science classes were working on their first Engineering Standard for the year! The Criteria: The bridges must be 14 inches long and hold 5 lbs of weight for at least a minute! The Constraint: A budget, materials, and time The winning team from each class will meet for lunch in Ms. Owan's room next week. If there are any local restaurants or families that would like to help make this happen for our students, we would appreciate it!
A huge thank you to all the parents who attended the Missouri Ridge Elementary School's Back-To-School FAMILY BBQ on Friday, 9/15! Parents were invited to join their kids for a BBQ lunch of hamburgers and hotdogs, followed by fun outside with bouncy houses and a petting zoo! A great time was had by all! Shout Out to the incredible Missouri Ridge PTO for hosting this fantastic event for students and their families! Thanks to the Missouri Ridge staff for their assistance in facilitating this valuable educational opportunity. A HUGE THANKS to the BBQ Sponsors: MonDak Portables LLC XTO Energy Handy Andy's Nursery Yellowstone River Beef Adkins Family Ellingson Family G-Style Transport Braaten Plumbing McDonald's Fort Union Supply and Trading Co. MARS of Williston KLX Energy Services Shift Services Capex Oilfield Services Green Thumb Weed Service Destiny Med Spa Safari Trampoline Ascend Automation Your generosity is the key to our success, and your support is GREATLY appreciated!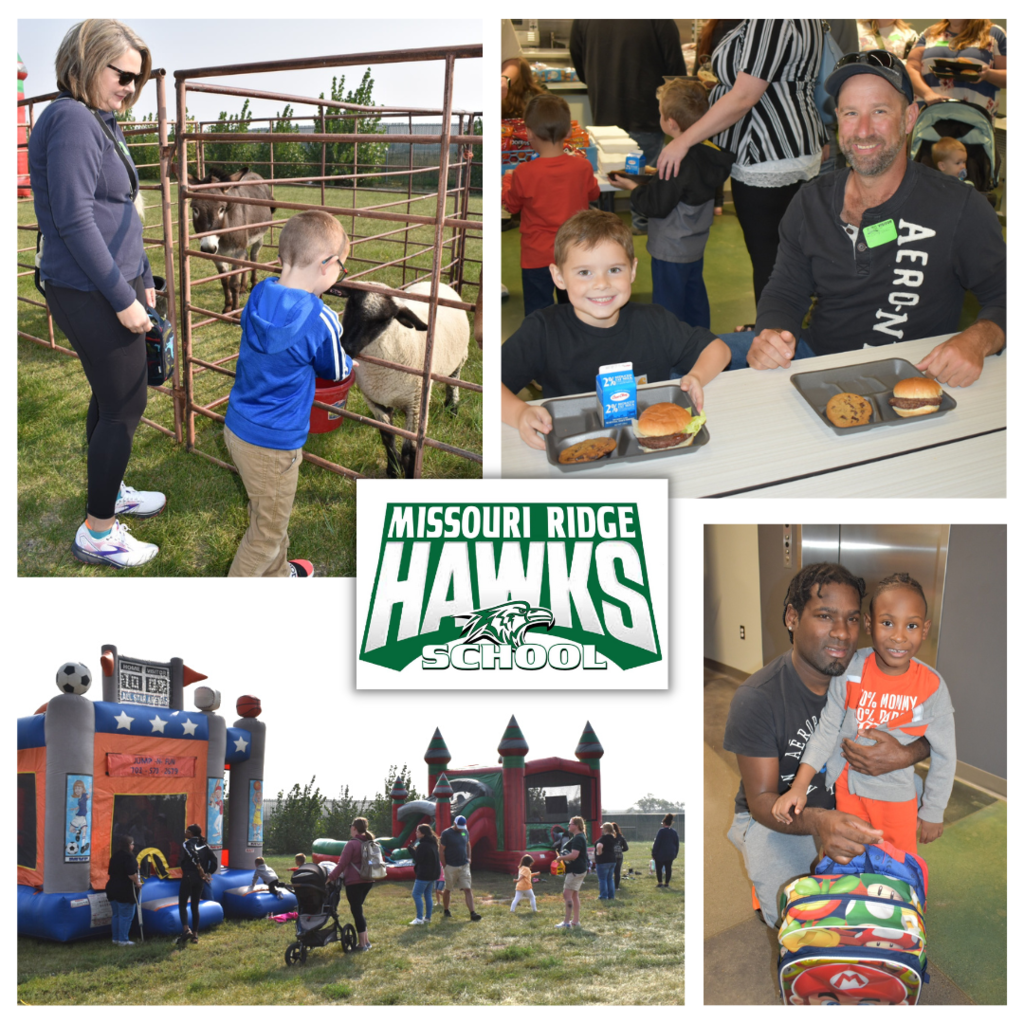 We are pleased to introduce our new parent handout highlighting our essential education tech tools for WBSD7 parents, PowerSchool and ParentSquare. PDF Version:
https://5il.co/23z93
We are currently crafting a dedicated web page to welcome and assist our newest district families. Your feedback is important to us! What essential information and resources would you like to see included?🤔 Please share your thoughts in the comments below! 👇 #NewToTheDistrict #wbsd7 #CommunityFeedback WillistonSchools.org
📣 Calling all educators & community members! Williston Basin School District #7 is in need of Substitute Teachers to provide essential support our students. Your involvement can truly help shape their educational journey. Our substitute teacher positions offer a flexible schedule, allowing you to balance work with other commitments, while making a difference in our students' lives. Read on to find out how to join us and help our students succeed! APPLY:👩🏽‍💻🧑‍💻 WillistonSchools.org 🔸️HOW TO BECOME A SUBSTITUTE TEACHER: To become a substitute teacher, you will need to visit the North Dakota Education Standards and Practices Board website at nd.gov/espb/. The requirements to obtain a substitute license in North Dakota are: - Completion of an online application, including official transcripts documenting a minimum of 48 semester hours of college coursework (uploaded to application). - Three (3) positive personal/employment references with email addresses. Be sure to inform your references that they will receive an email reference survey. Applications without completed reference surveys will not be considered. - Successful background check completed through ESPB. - Valid Email account and phone number. The substitute license is $80.00 and is good for a period of 2 years. Williston Basin School District #7 will reimburse the license fee to the substitute after they have worked at least 145 hours for the district. The license expires on the applicant's birthday. The substitute license allows a person to be a substitute teacher grades K-12 in all North Dakota schools. After receiving your North Dakota substitute license from ESPB, please attach a copy of the license to your WBSD7 online employment application. Apply: WillistonSchools.org For questions, please contact: LuAnn Nelson Substitute Secretary Williston Basin School District #7
luann.nelson@willistonschools.org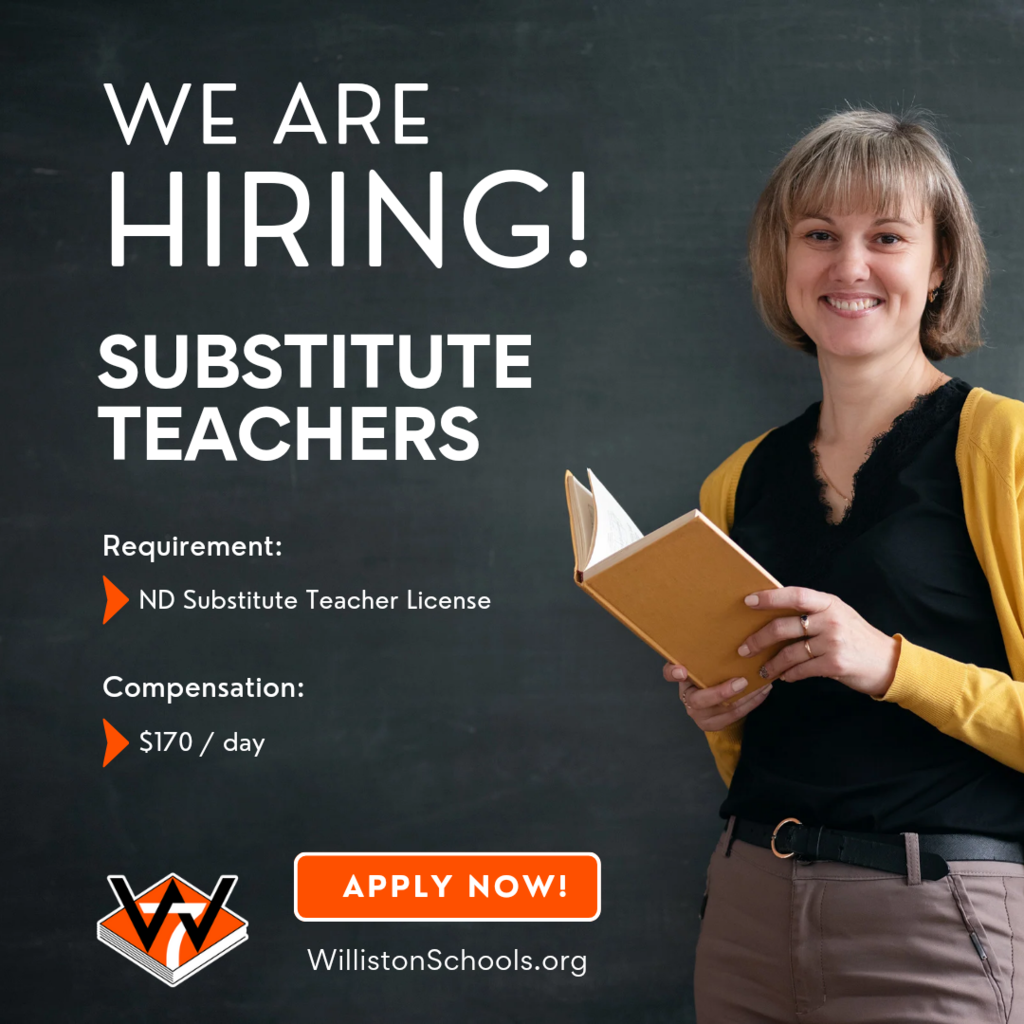 For the 2023-2024 school year, Williston Basin School District #7 will continue to provide full in-person instruction, after school activities, and extracurricular programs. Review our 2023-2024 Return to In-Person Learning Plan located on our website under Menu > Departments > Health and Wellness
https://5il.co/23sev
This declaration of commitment to providing the best environment for our students, is meant to satisfy the requirements for accepting additional funds through the American Rescue Plan (ARP) and the Elementary and Secondary School Emergency Relief (ESSER) Fund. American Rescue Plan Elementary and Secondary School Emergency Relief (ARP ESSER) Fund under the American Rescue Plan (ARP) Act of 2021, Public Law 117-2, was enacted on March 11, 2021. ARP ESSER provides funds to states and school districts to help safely reopen and sustain the safe operation of schools and address the impact of the coronavirus pandemic on the nation's students. If you have any feedback or questions regarding this plan, please reach out through our Comments & Inquiries Form located on our homepage. tinyurl.com/WBSD7feedback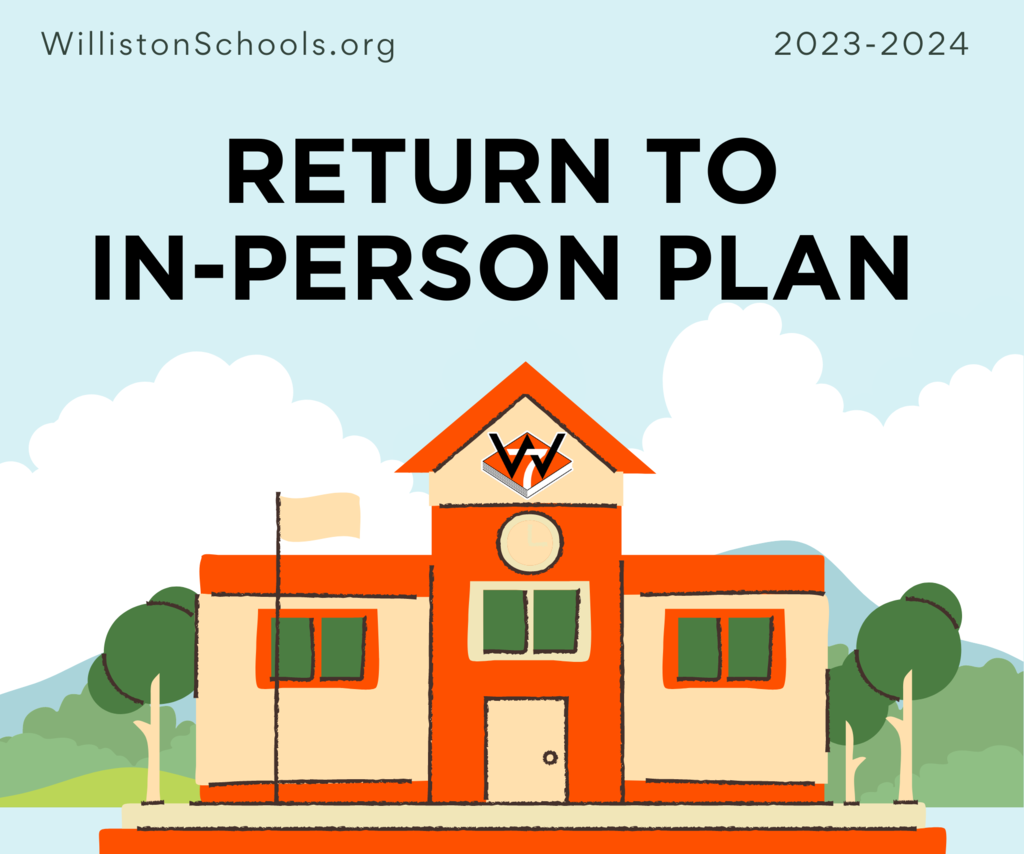 Immunization Clinics will be held at each Williston Basin School District #7 school in September. All students must be up to date on immunizations or have a completed exemption form on file by October 1, 2023. *Exemption forms must be completed yearly To View Immunization Requirements & Immunization Clinic Schedule:
www.willistonschools.org/page/immunizations
For any questions related to immunizations, please contact our Director of Nursing: Lynn Douglas (701)572-0967 ext. 11573 For a Certificate of Immunization (exempt form), please contact: Upper Missouri District Health Unit 110 West Broadway Williston, ND 58801 (701)774-6400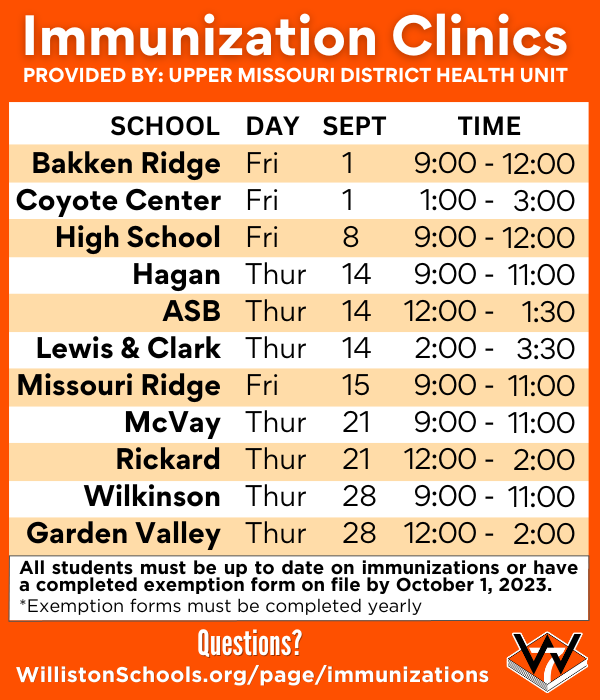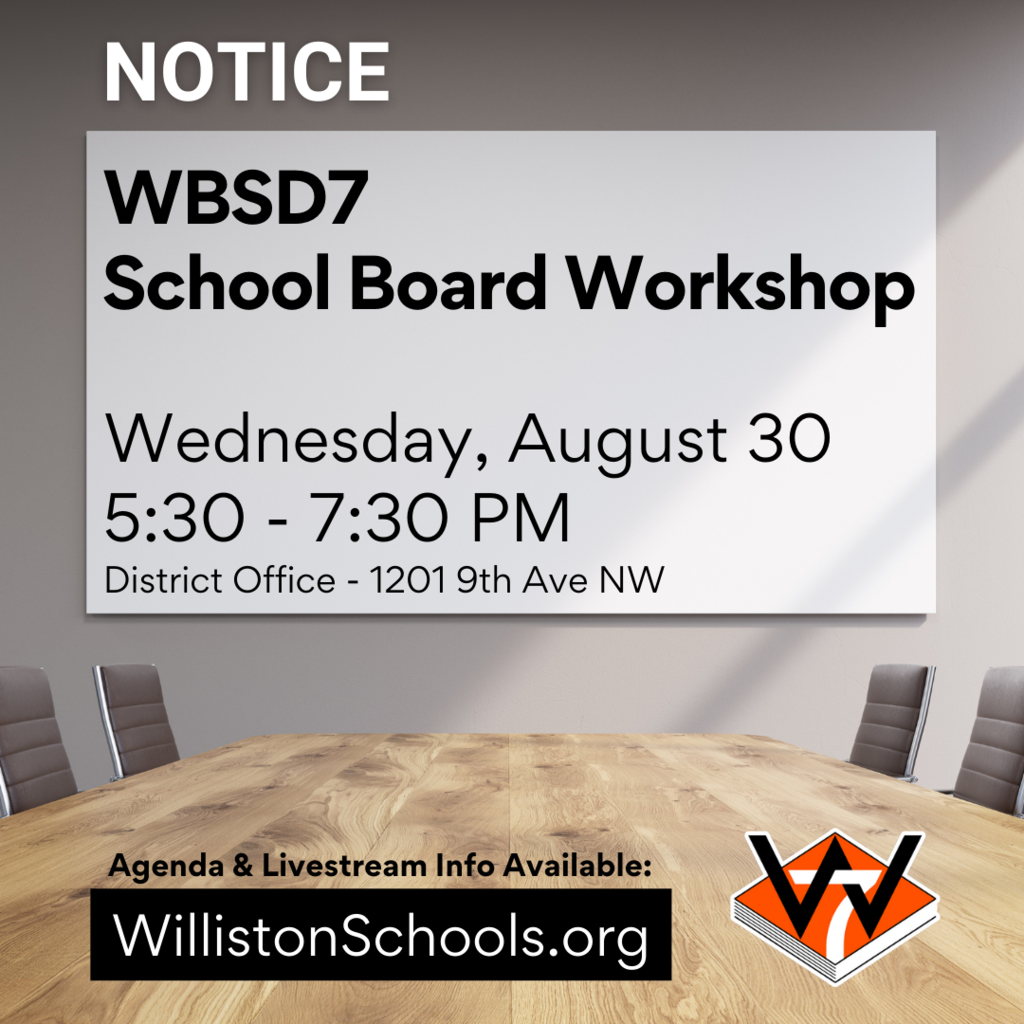 K-5 Boys & Girls are invited to join Cub Scouts! Learn more at our open house Thursday, August 31 from 6:00-7:00pm in your school gym. Our family program is designed for making lifelong memories with your Scout while they learn values and important life skills. View Flyer:
https://5il.co/23bnd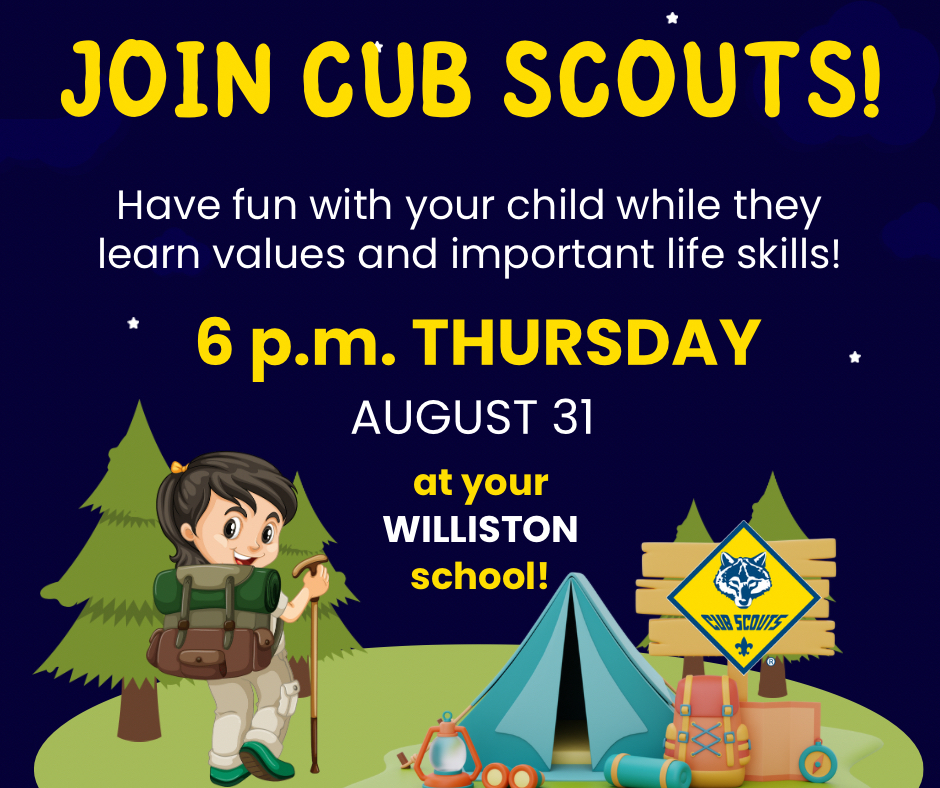 Student Enrollment Visit the District Office during the following hours to enroll your student in school. Hours for the Week of Aug 28 - Sept 1 August 28: 8:00 am - 4:00 pm August 29: 1:00 pm - 4:00 pm August 30: 8:00 am - 12:00 pm August 31: 1:00 pm - 4:00 pm September 1: 8:00 am - 12:00 pm Address: 1201 9th Ave NW WillistonSchools.org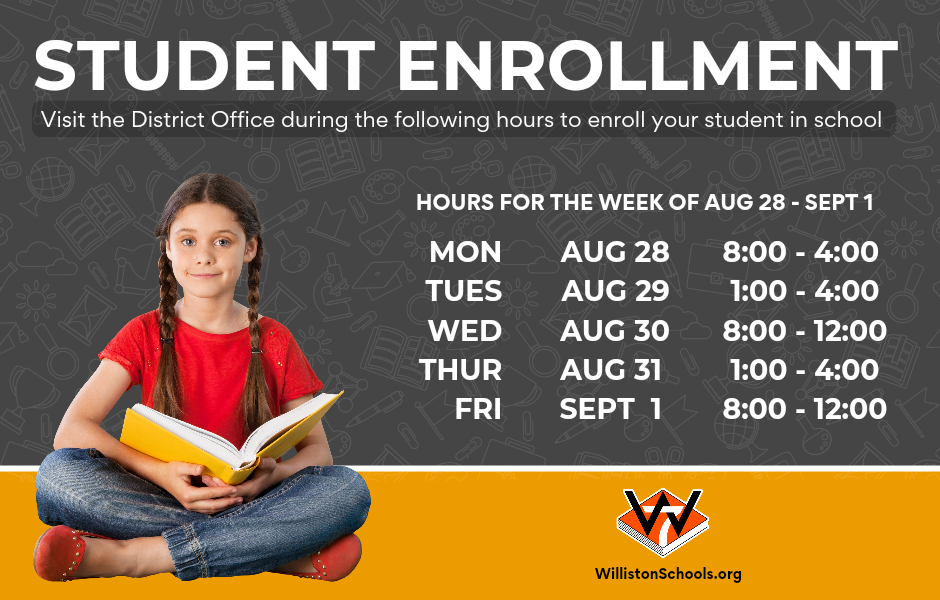 Williston Middle School Central Campus Families: Responding to parent concerns regarding 5th grade start and dismissal times at Williston Middle School Central Campus, the administration has taken steps to address the issue. Effective tomorrow, August 24, 2023, the start and dismissal times for 5th grade at Williston Middle School Central Campus will be aligned with those of grades 6-8. The adjusted bell schedules are as follows: Grade 5 Start: 8:15 AM Dismiss: 3:00 PM Grades 6, 7 & 8 (remains the same) Start 8:00 AM Dismiss 3:05 PM Additionally, the earliest drop-off time for all Williston Middle School Central Campus students is 7:30 AM. We appreciate your understanding and cooperation as we strive to create a more harmonious schedule for all students and families. If you have any further inquiries or concerns, please do not hesitate to contact us at
studentservices@willistonschools.org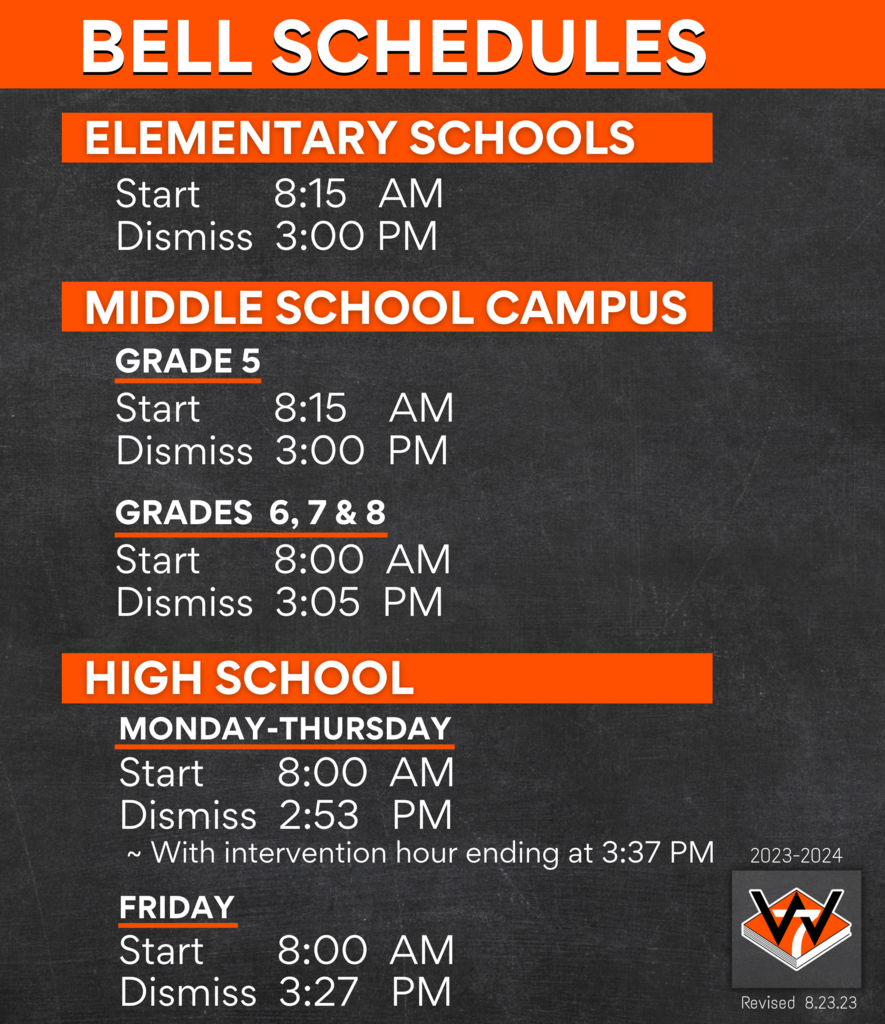 Williston High School First Day of School Schedule August 22, 2023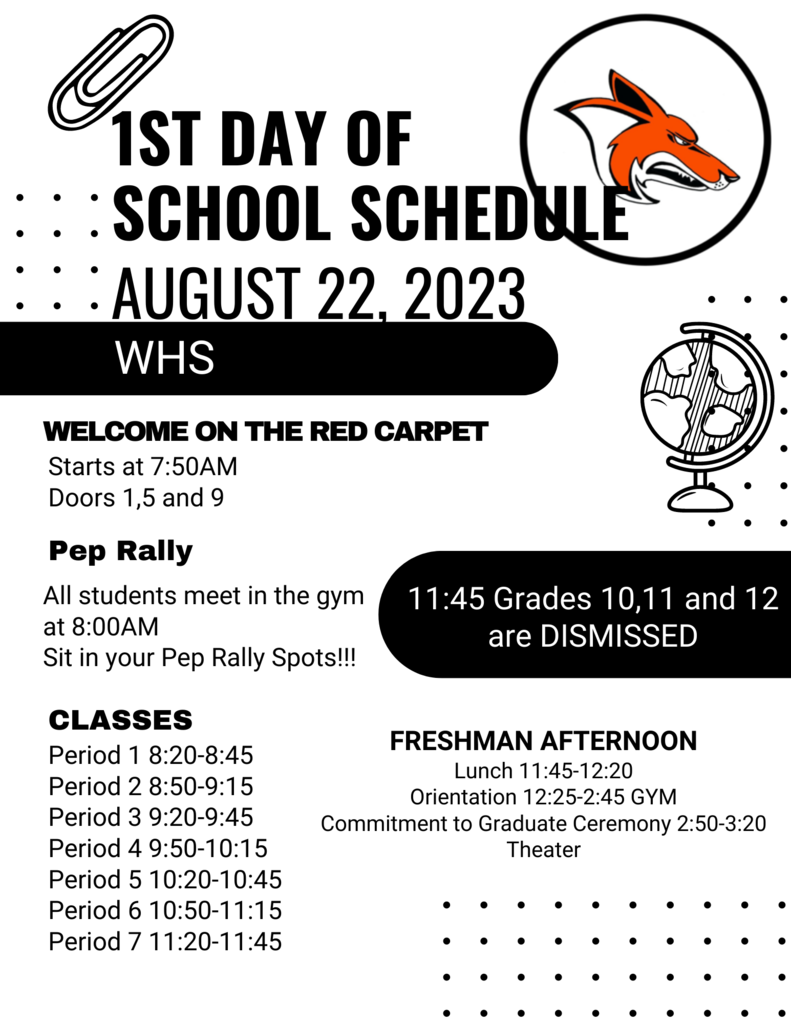 UPDATE for Middle School Central Campus & Garden Valley Elementary School parents and students (correspondence also sent via ParentSquare today) Principals are working diligently to assign students in PowerSchool. Over the last few weeks, two challenges have arisen that are impeding the scheduling of Williston Middle School Central Campus students in PowerSchool. The second of these issues has also had an impact on the scheduling of Garden Valley Elementary School students. 1. Due to a technical issue within the electronic scheduling system for middle school students, it became necessary for staff to manually enter all student schedules. 2. While awaiting the school board's acceptance of certain teachers' contracts on Monday evening (8/21/23), we are currently unable to input these teachers into PowerSchool until their employment is officially confirmed. In the interim, it is necessary for us to utilize placeholder teacher names in PowerSchool to facilitate student assignments. We invite you to join us at our Open House events on Monday, August 21. During these events, we will provide accurate printed schedule information for both you and your student(s). Students will meet their teachers and become familiar with their classrooms. OPEN HOUSE EVENTS: Williston Middle School Central Campus: 4:00 - 5:50 PM All Elementary Schools: 5:30 - 7:00 PM We sincerely apologize for any inconvenience and stress that this situation may cause for you and your child(ren). Your patience and flexibility during this time are greatly appreciated. Thank you.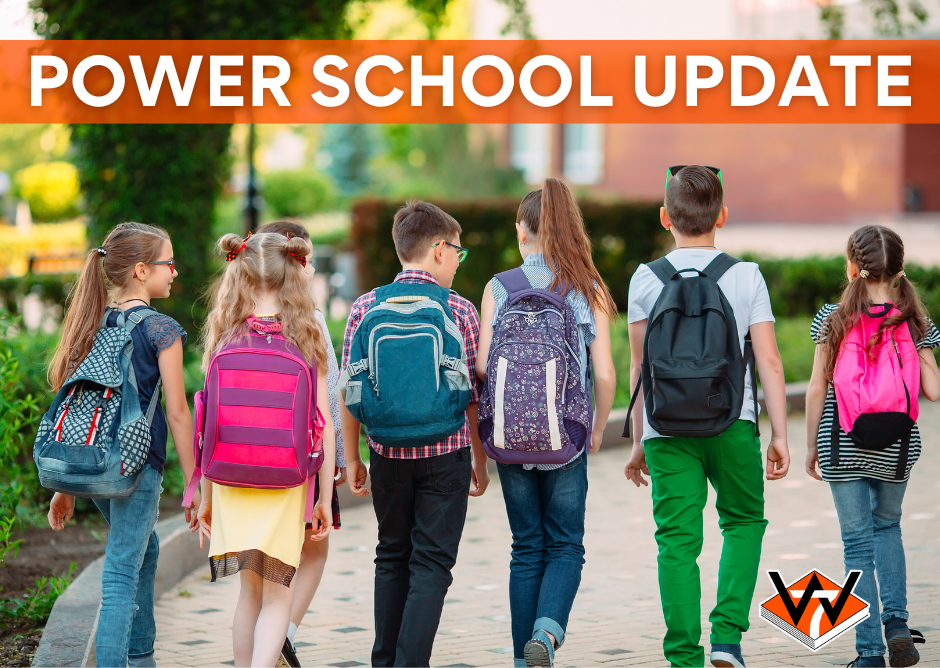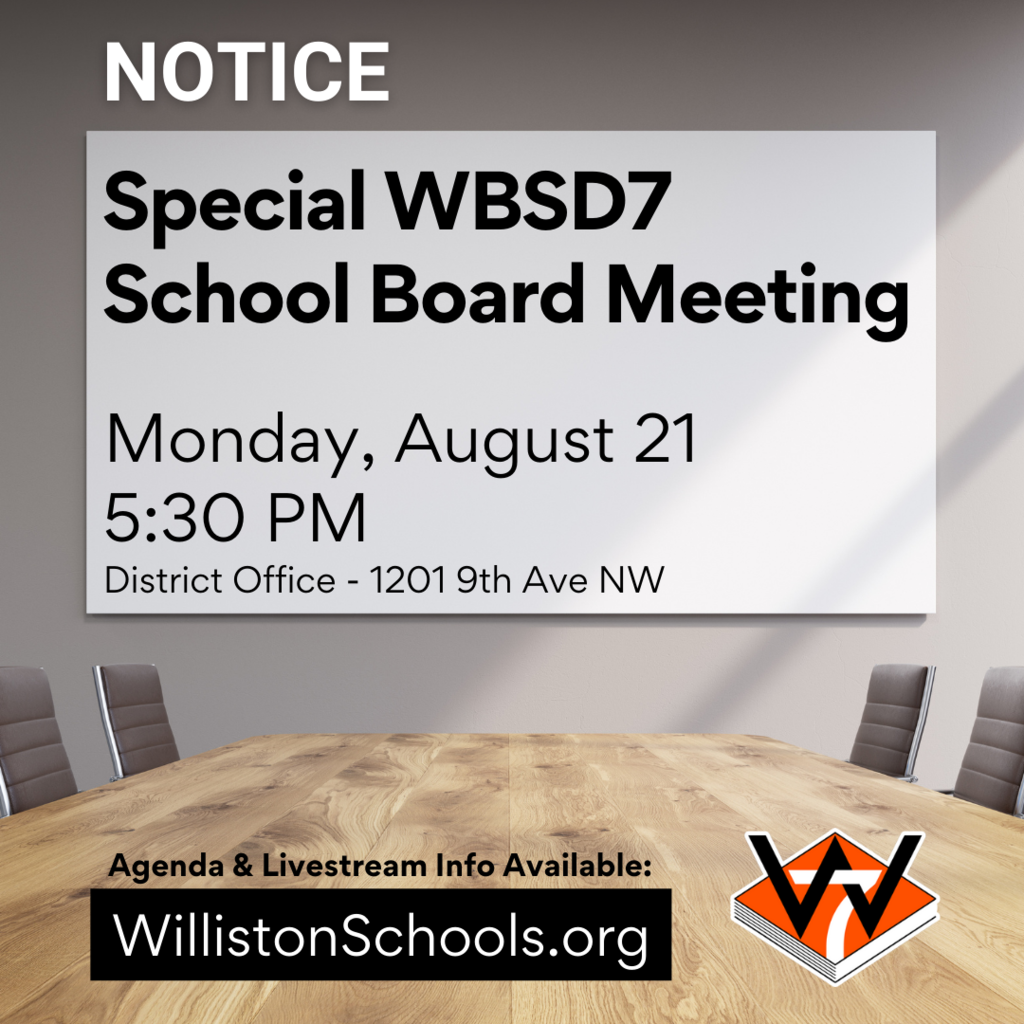 School Bus Schedule If your child is in grades K-8 and you registered them for busing, your child is accepted to ride the bus. Your bus stop is the one nearest to your residence. Times are approximate and may be subject to change as the school year progresses and the number of students on the buses change. Bus routes with only one stop also accommodate children registered with McKinney Vento. These busses currently do not have capacity for additional group stops. However, this is subject to change and may be modified during the school year. McKinney Vento & Special Education Students: If you are a parent/guardian to a child that is registered with McKinney Vento or SPED, you will be receiving a phone call with the approximate pickup/drop off time for your children, if you haven't already. Thank you for your patience during this transition period and we look forward to the 2023/2024 school year! ~ Harlow's School Bus Transportation FAQ's: willistonschools.org/page/transportation Bus Schedule PDF Version:
https://5il.co/22ipw